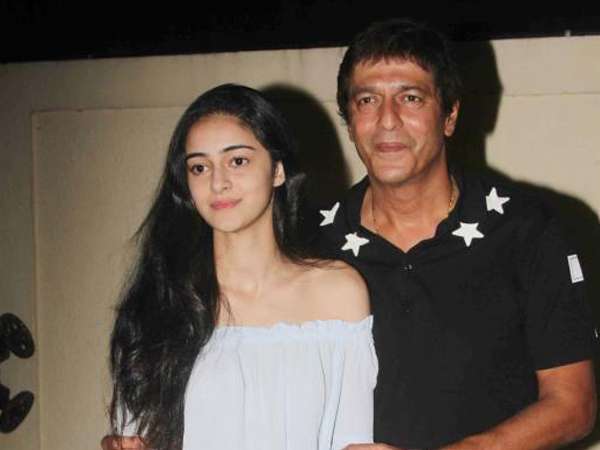 Chunky Pandey and Farah Khan are close buddies not only because their relation with Bollywood also because they understand each other's sense of humour very well. Chunky is mostly known for his comical roles while no one can beat Farah in sarcasm. Recently, the choreographer turned director wrote a comment on Chunky's daughter Ananya's picture and it went insanely viral. Now, the 'Begum Jaan' actor has finally responded to his friend's 'DNA joke'. 
When Chunky's wife Bhavana Pandey shared the selfie of her 18-year-old daughter, everyone was left in awe. She was looking adorable with those big eyes and long tresses. Comments praising her good looks began pouring in. However, it was Farah Khan's comment that left everyone in splits. She wrote, "Do a DNA test please. She's too lovely to be Chunky's child".There were rumours that Chunky and family were miffed at this but the actor refuted such reports. In an interview to Hindustan Times, the actor responded in an equally humorous manner. He said, "Farah is a darling friend and I know what she meant. She actually called Ananya beautiful. So I take that as a compliment. Also, Farah, Sajid and I have a dark sense of humour, so we often crack such jokes about each other".
Taking a jibe at Farah, he said, "Farah used to openly crush on me when we were young. And I always joke that crush got crushed. In fact, both my parents were doctors but I was a duffer. So when I was young, I also got my DNA test done".
There are speculations that soon Ananya will also make her Bollywood debut and Dabangg Salman Khan will be her launch pad. Ananya who looks like a diva was also spotted at Lakme Fashion Week with Shah Rukh's daughter Suhana Khan. The actor was happy with the kind of attention her daughter is getting. He is pleased to hear that all have good things to say about her.