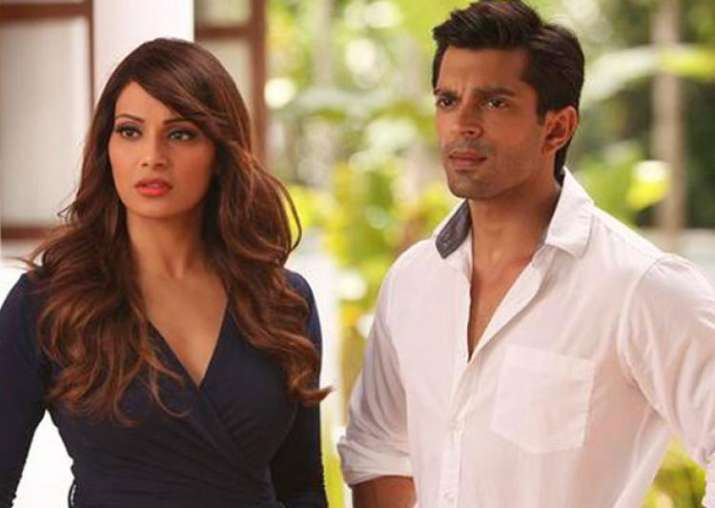 Bipasha Basu and Karan Singh Grover's love life once again made it to the headlines after an Instagram post by the actress went viral.
Bipasha shared a picture on her Instagram account which read as, "Never push a loyal person to the point where they no longer give a damn'. She also added a caption to this picture saying "#loveyourself".
Soon there were reports about trouble in their paradise. Several people started commenting about Karan cheating on Bipasha and even that he is planning for a fourth wedding.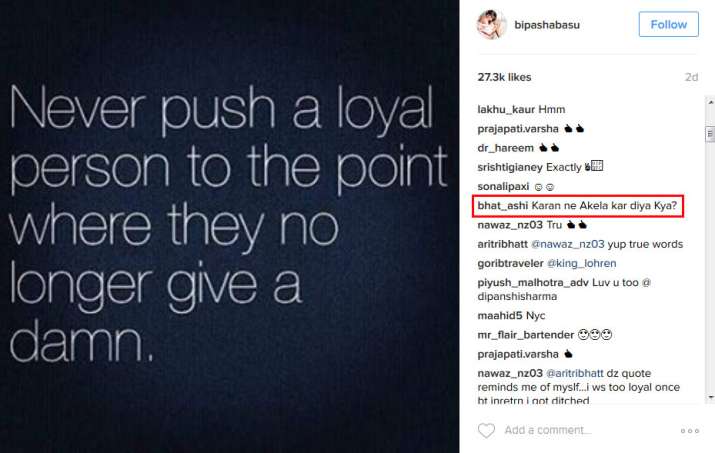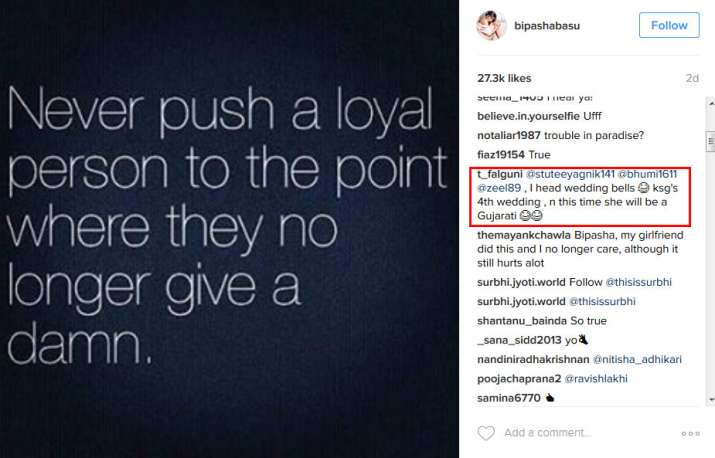 However, Bipasha soon came to her hubby's defence saying that this post is not meant for Karan in any sense.
She slammed her haters with a comment, saying "All who think that loyalty only has to exist between lovers are absolutely foolish! It's the main quality at work and friendship too. In every aspect of life. So all you ppl who think this quote is for my husband, I am sorry to disappoint you all".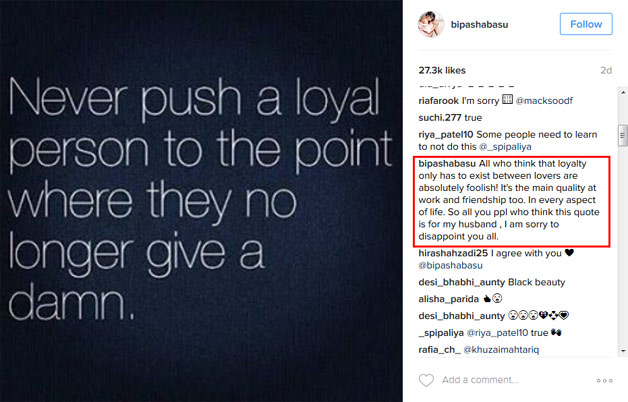 Apparently, Karan and Bipasha's love life has been on the target of the haters since beginning. The two started dating while shooting for their 2015 release 'Alone'.
But the couple defied all the criticism and went on to get hitched in April this year. Their wedding too was a talk of the town and was attended by several Bollywood celebs. This has been KSG's third wedding which has indeed raised a lot of eyebrows.
However, Bipasha Basu is totally unfazed with Karan's past and the couple is enjoying their married life thoroughly.