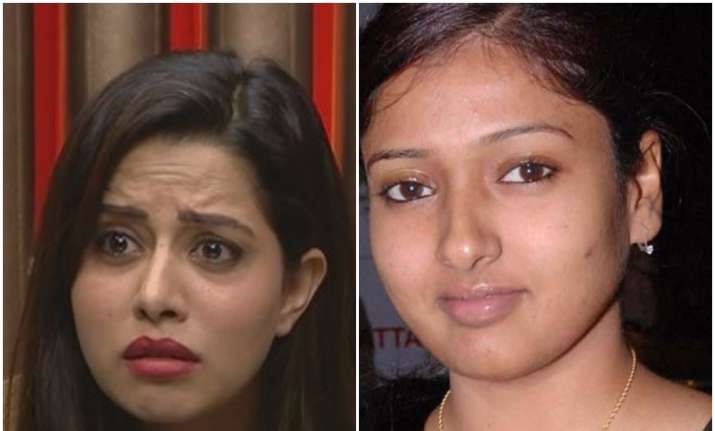 With popular contestant Oviya Helen's sudden self-eviction, TRP ratings of Bigg Boss Tamil have slowed down, latest buzz suggests. Nonetheless, another elimination episode is all set to air this weekend.  Contestants Gayathri Raghuram and Raiza Wilson have been nominated for eviction in the Kamal Haasan hosted show this week.  Telecasted on Vijay TV, the reality programme has entered its eighth week and, today is your last chance to vote and save your favourite contestant from leaving the Bigg Boss Tamil house. 
Go online to vote
Visit Google.com and Search for Bigg Boss Vote or Bigg Boss Tamil Vote. A poll will be shown as sponsored search result. The names of the contestants nominated for eviction Gayathri Raghuram and Raiza Wilson will appear. You get 50 votes per day which can be distributed amongst the nominated contestants or you can cast them all to a single contestant
Raiza Wilson
The South Indian model-actress has been a passive contestant in Bigg Boss Tamil. She has not landed in trouble in the show yet and has played it safe till now. In fact, she has always sided with the people who call all the shots in the house. To save Raiza Wilson, give a missed call to 7210122311.
Gayathri Raghuram
The Bigg Boss Tamil season 1 contestant Gayathri who recently bolted towards Bindu Madhavi to give her a warm hug, was nonchalant when she saw Suja Varunee in the house. Suja entered the Bigg Boss house as the latest wild card entrant on Wednesday. To save Gayathri Raghuram, give a missed call to 7210122306.
Speaking about his Television debut, Kamal Haasan said that he had done many roles but had never hosted a TV show so he wanted to see what it feels. He added that as Salman Khan bonded perfectly with the contestants on Bigg Boss, Kamal too wants to host the show like that.
Read more
Bigg Boss Tamil new promo reveals wild card contestant: Is it Oviya Helen? Watch video
Kamal Haasan on corruption: We're slaves until we get freedom from it
For more entertainment updates, follow our Facebook page