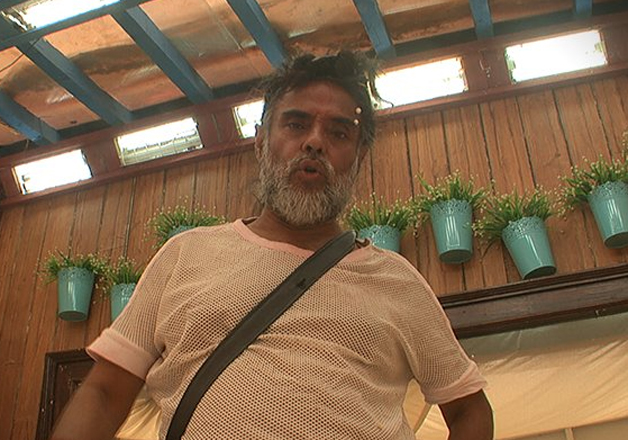 The last episode of the TV reality show 'Bigg Boss' witnessed task for the captaincy. The contestants left no stone unturned to get the opportunity to rule the house. Tonight, things are going to be more difficult for the contestants as Swami Om started his 'cheap' tactics to annoy them.
As per the captaincy task 'Toofan', after every artificial storm created by Bigg Boss, all the contestants had to pass through igloo and the last housemate doing it would be out of the race. At the end, only three contestants were left Manveer, Manu and Rohan.
Swami Om wanted to make Manu and Manveer, the contenders of captaincy. Thus, engaging in conflict with Rohan he started to take off his clothes. His dirty doings amazed the contestants who kept on wondering his intention. After that when the task started, the self proclaimed god strangled Rohan so that Manveer and Manu could win from him.
This irked the housemates who then confronted him saying that he had no right to touch anybody. Everybody was furious, Lopa warned him not to do such thing in coming days whereas Bani also took stand this time and scolded him.
Swami Om has been one of the highlights of the show, mostly because of wrong reasons.  He not only made nasty comments on his fellow contestants but also made the host Salman Khan furious.
Tonight episode will tell how the self proclaimed God will tackle the angry housemates.