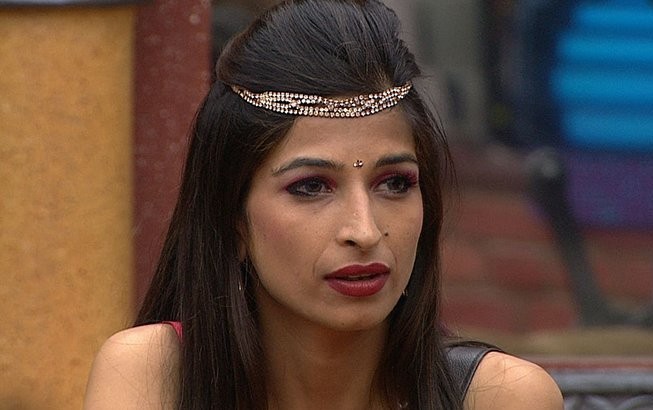 It won't be wrong to say that Priyanka Jagga is the troublemaker this season as she would go a step ahead in tonight's episode. During her argument with co-contestant Lopamudra Raut, Priyanka will say that she isn't afraid of host Salman Khan.
We are sure you would want to know why Priyanka would blurt out these words, so here is what you will see in tonight's episode.
It is known by now that Lopa has been chosen the new captain of the house over Bani J and Manveer Gujjar. After clinching power, Lopa will punish Swami Om, Priyanka Jagga, Bani Judge, Gaurav Chopra and Nitibha Kaul for being a spoilsport during the captaincy task.
Lopa will tell Priyanka that she splashed water on her face during the task, hence the punishment. This will miff Priyanka more so because she was the one who named Lopamudra for the fight to captaincy.
After being handed over the punishment, Priyanka will get into an argument with Lopa. She will start yelling at her and call her things like 'makeup ki dukaan' and 'pheeka pakwaan'.
Nitibha will then warn Priyanka to not make personal attacks as host Salman Khan would reprimand her for the same in the weekend episodes. To this, Priyanka will say she isn't scared of Salman and doesn't want to do a movie with him. Priyanka will add that she can say this on Salman's face too.
What will be the result of this behaviour of Priyanka will only be known in the upcoming weekend episodes. Let us see if Salman mentions this or lets it go.