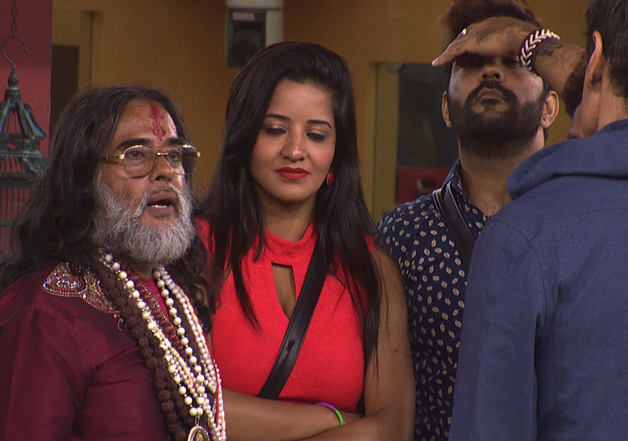 After staying away from action in the Bigg Boss house for three days, self proclaimed Om Swamiji will be returning tonight. On his entry, full of swag, the preacher will say he has lost the tag of Swami. While his return will shock inmates, Swami will also stir new controversies by making new revelations.
Om Swamiji's re-entry in the house will be a far cry from his first entry to the house. He will make an appearance in the house like a livewire, much to the astonishment of the inmates. 
In the upcoming episodes, viewers will see how Om Swamiji will sit surrounded by inmates as he makes scandalous revelations. Om Ji will tell inmates and Monalisa how India-waala Manu is playing with the emotions of the Bjojpuri actress. An angry Om Swamiji will tell inmates that many times Manu has accepted that some Pihu is his dear friend.
#OmSwami reveals #ManuPunjabi's true face to @MonalisaAntara! #BB10 #Video #ManveerGurjar https://t.co/xs4yBY9wfA

— COLORS (@ColorsTV) November 9, 2016
Later, the self proclaimed Godman will also be seen giving survival lessons to India-waale. He will ask the common contestants of the house to stick together if they wish to defeat the celebs.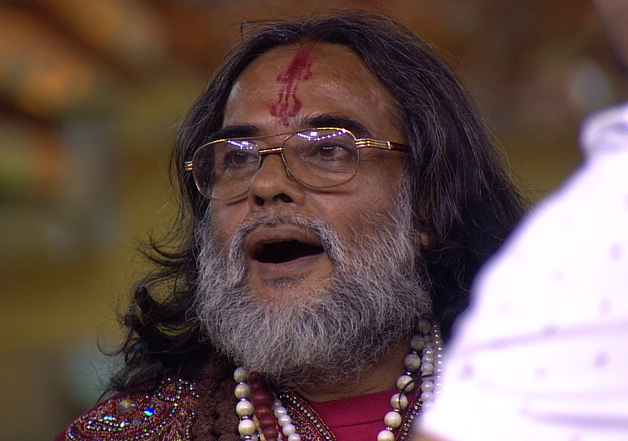 When inmates will ask Om Swamiji where he was all these days, he would not divulge any details about the secret room. Om Swamiji will say he was out for some work.
It won't be wrong to expect that Om Swamiji will make few more revelations and increase the tension in the house. Let us see what that will have in store for the contestants.