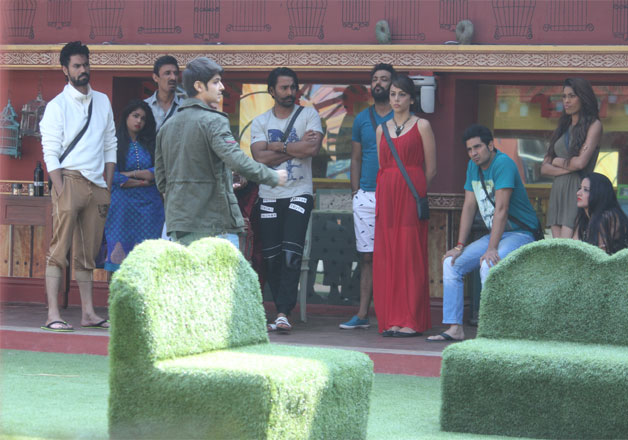 'Bigg Boss 10' contestants crowned Rohan Mehra as their second captain in last episode. It seems that newly appointed captain has planned to make things difficult for his foes. Today's episode is going to be high on drama as Rohan has ignited a new fight in the house by giving punishment to Manu and Manveer.
Rohan was asked to take two names to go to jail by 'Bigg Boss'. The celebrity contestant decided to punish Manu and Manveer, and asked them to go to jail. However, he didn't provide the reason for taking those names. Extremely angry with Rohan's decision, Manu and Manveer denied doing so.  
Both the contestants were asked to stand on the box that was put inside the jail. They were not allowed to use washroom without the captain's consent. Two commoners refused to follow Rohan's order, and left everything on 'Bigg Boss'.
At the end, 'Bigg Boss' announced two important things. Talking about captain's responsibilities 'Bigg Boss' said that captain should not be biased, and should always make honest decisions. He also mentioned that contestants in the 'Bigg boss' house are expected to follow the rule made by him. Thus, disobeying captain's decision is breaching one of the prominent rules of the house.
'Bigg boss' further warned if such thing happened then all the contestants would have to bear the consequences.
After this, Manu and Manveer were again asked to go to the jail. People are very much aware that both Manu and Manveer were at logger heads with Rohan.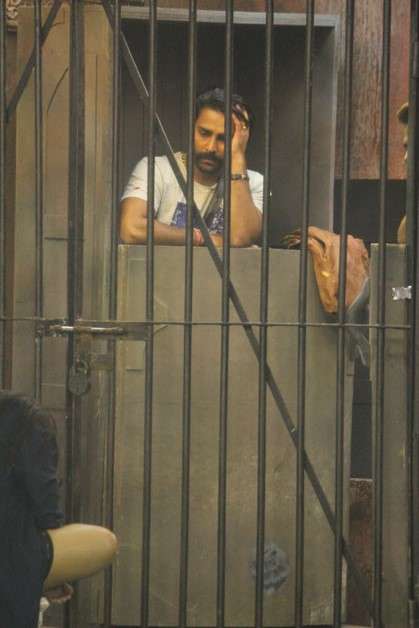 Now, many more heated arguments, verbal fights and spicy content can be expected in today's episode.