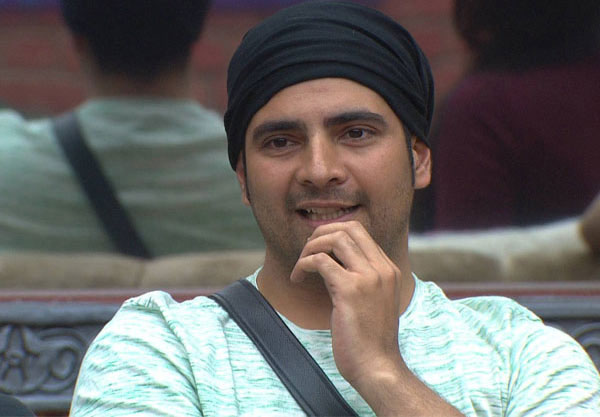 Bigg Boss 10 got its first celebrity elimination after Television actor Karan Mehra was voted out of the show. While his fans must be disappointed, Karan too was appalled when his eviction was announced.
The actor, while talking to India TV post eviction, admitted that he wasn't expecting to get axed from the show and his elimination is "questionable".
The process to eliminate a contestant is based on votes received from the audience, but Karan claimed that he had been receiving favourable voting from the audience.
"Kal tak mai top trending me tha voting pe, uske baad aaj evict ho jana, is quite surprising" (I was the top trend in terms of voting and being evicted after that is quite surprising), Mehra said.
Interestingly, Karan was nominated for elimination along with Lokesh Kumari, Monalisa and Rahul Dev.
Undoubtedly, actor has been one of the most popular contestants on the show owing to his huge fan base because of his stint in 'Yeh Rishta Kya Kehlata Hai'.
So it is quite debatable if he got the least number of votes this week or his eviction has another angle.
On the other hand, it is being reported that Karan's elimination from Bigg Boss 10 was pre-planned as he has been pretty boring on the show.
Talking about his stint on the show, Karan said that he had great time on Bigg Boss 10. However he is upset to see his fans disappointed over his eviction in the fifth week.
The actor, who is known for his role of Naitik in 'Yeh Rishta Kya Kehlata Hai', further said that he tried his best to show his fans how he has been in his real life.
Karan Mehra, who was seen as a humble contestant on the show, shared good terms with everyone inside the BB house. However, it was Rohan Mehra, Gaurav Chopra and Bani J he shared the closest bond with.
So who does he think has the potential to win the tenth season of Bigg Boss?
According to him, it is Rohan or Gaurav who stand a chance to grab the winner's trophy.
Only time will reveal if Rohan Mehra and Gaurav Chopra will be able to stand true to Karan's expectations.