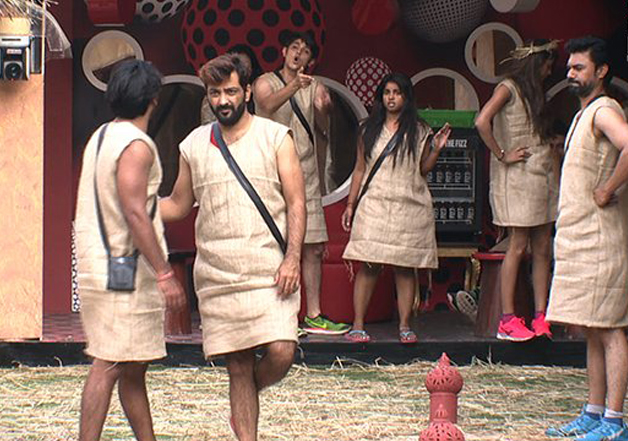 Two contestants of the Bigg Boss house will not be allowed to enjoy the benefits of the luxury budget task, this week. This announcement will be made by Bigg Boss in tonight's episode.
To increase the pressure on the inmates, the stern voice of Bigg Boss will ask them name the contestants who performed worst in the task.
As viewers know, this week Bigg Boss gave inmates a rather unusual task. The inmates were divided into teams of two led by Rohan Mehra and Monalisa.  Contestants were forced to live a nomadic life after all their essentials were locked in a room. They are made to wear clothes from sacks, cook food on hearth, sleep in the garden area and use the washroom of the jail.
Over the course of the task, viewers will see that inmates will get into many arguments.
In tonight's episode, captains Rohan and Monalisa would get into a war of words as they will accuse each other of disrupting their team member's performance. Manveer Gujjar will also argue with Om Swamij over the placement of luggage and will end up removing his mic. Apart from them, captain of the house Bani J will reprimand Nitibha Kaul which will not go down well with the latter. Nitibha will tell Bani that just because she is the captain that doesn't mean she has a 360 degree view and knows it all.
With so many fights that have happened in the task, we wonder how inmates will react when they will be made to choose the weakest link from their team. More importantly, it will be interesting to see how the 'worst performers' will handle their team's decision.