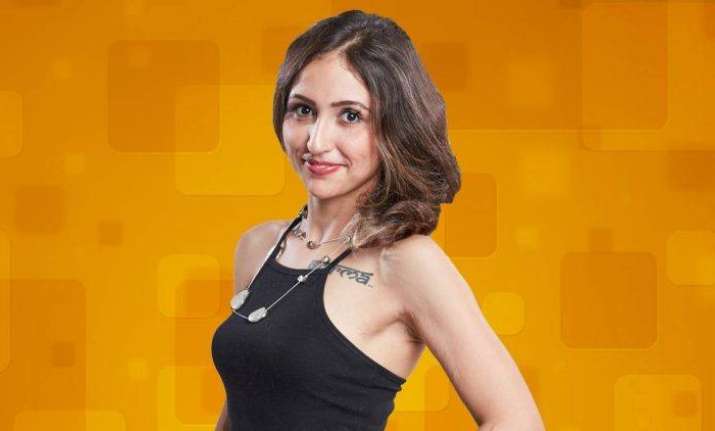 The reality show 'Bigg Boss 10' on Sunday witnessed its second elimination after Akanksha Sharma was shown the exit door this week.
Akanksha belonged to the team of 'commoners' or 'India Wale' as they are called on the show. She was nominated to be in the danger zone along with Gaurav Chopra and Nitibha Kaul.
But despite being in the nominations consecutively for two weeks, Gaurav managed to stay safe from the eviction.
Akanksha has been making to the headlines from day one after she revealed her connection with ace cricketer Yuvraj Singh's family. Sharma happens to be Yuvraj's former sister-in law.
She was married to the cricketer's younger brother Zorawar in 2014 and the couple is battling for divorce now.
Akanksha has been quite vocal about her broken marriage on the show and even blamed Yuvraj's mother Shabnam for her failed relationship. But much contrary to her allegations, Shabnam alleged that Akanksha's accusations are mere publicity gimmick for BB10.
Talking about her stint on Bigg Boss season 10, Akanksha chose to keep a low profile when it came to the in-house controversies. Yet she did get her share of tiffs be it troubling Bani with smelly socks or stealing clothes in the laundry task. Moreover her determination to prove herself made her come out as a tough competitor for other contestants.
Besides, her growing proximity with Gaurav Chopra too lead to speculations about the two being the new couple in BB10. In fact, another contestant Om Swamiji even claimed that Akanksha is looking forward to marry Chopra. But soon the rumours were put to rest.
Notably, Akanksha is the second commoner to be evicted from the show. Last week, Priyanka Jagga, who was assumed to be one of the powerful contestants, became the first contestant to leave BB10.
Considering the elimination is made as per the audience votes, looks like the commoners are finding it hard to carve a niche for themselves on the show, as they are getting the least number of votes.
Moreover, celebs being a known face amongst the audience, have a huge fan following which in turn is giving them a upper hand in escaping the evictions.
Well, Akanksha Sharma's eviction might be a huge blow to the India Walas as a constant decrease in their team mates will probably hamper their performance as well, giving the celeb team a upper hand on them.
Only time will reveal if the commoners are able to deal up with this loss.