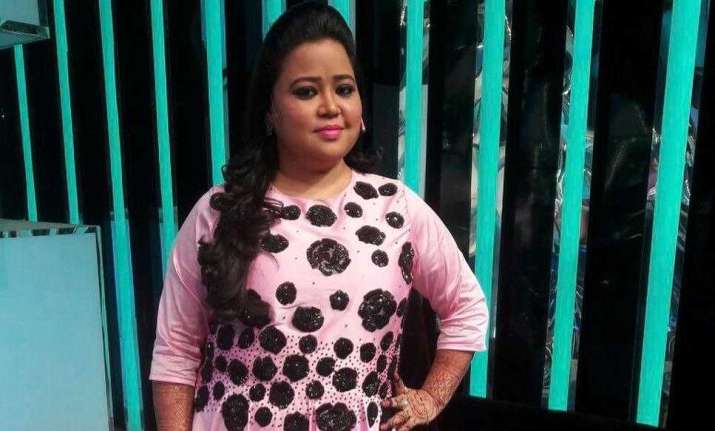 The comedy queen Bharti Singh, who recently appeared with her beau Harsh Limbachiyaa in Nach Baliye 8, opened up about comedy in the Indian scene. She said that Indians don't like jokes being cracked on them and mostly prefer hearing compliments. However, in foreign countries, roasts are extremely popular and stars actually call up a stand-up comedian to crack jokes on them, the comedian added. At the moment, Bharti is seen alongside Krushna Abhishek in Bittu Bak-Bak and, she is also a crucial part of The Kapil Sharma Show.
"In India, people don't like jokes being cracked on them. However, in other countries, roasts are very popular and celebrities themselves call and ask (stand-up comedians) to perform a roast on them," Bharti told IANS in an email interview.
"In India there are many celebrities who come to our shows and they don't mind us cracking jokes on them or pulling their legs. But there are some Indian celebrities who get offended very easily," added Bharti, who started her journey on TV with the fourth season of "The Great Indian Laughter Challenge" in 2008.
Bharti says celebrities, who love to hear compliments about their hit movies, should be "ready to hear comments on flop movies as well".
"But you know Indians have this mentality that they only want to hear good things about themselves, so we are very careful while shooting any show and the channel also takes care of this. "The channel, while editing, cuts the lines which are offensive and which could hurt the sentiments of the celebrity," she said.
Something similar happened with actress Tannishtha Chatterjee last year when she appeared on Bharti and fellow comedian Krushna Abhishek's popular show "Comedy Nights Bachao" and later criticised them for making racial remarks about her.
Asked whether celebrities feel offended with slapstick comedy on TV as it may harm their image, Bharti said: "I completely agree with this because if we go below the belt, anybody would get offended. 'Bachao' was all about celebrities being roasted, (so) when you know that you will be coming on such a show, you should be all prepared to be roasted."
She added: "For example, a South Indian restaurant will obviously serve Idli and Dosa; you can't go there and ask for 'makke ki roti' or 'sarson ka saag'. So, when celebrities turned up on our show, we used to think that they are prepared for the roast."
However, she said, despite briefing them on the script, "the celebrities used to get offended". "We couldn't help it and we used to apologise because everyone has a different nature. Everyone loves to hear good things about them and hates to hear the bad things, but there are some celebrities who laugh at jokes and take our jokes so sportingly that they even hug and kiss us after the show," she said.
(With IANS Inputs)
For more entertainment updates, follow our Facebook page