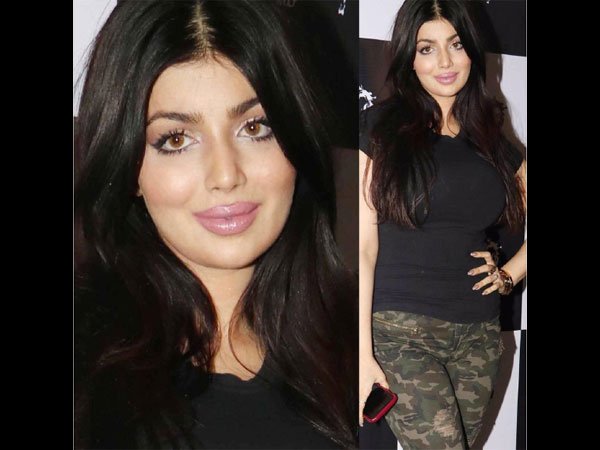 As soon as Ayesha Takia's latest photos appeared on the internet, social media went completely berserk. Everything seemed big about her-those swollen cheeks and lips came across as a complete shock for everyone.
While it is not clear that the "Tarzan" actress underwent any plastic surgery or not. But, it surely looks like the cute and bubbly actress is under the limelight-for all the wrong and BIG reasons.
Twitteratis didn't spare the 30-year-old actress at all and even compared her to Michael Jackson and Kim Kardashian.
The tweets were meaner than ever and suddenly Ayesha became the hot topic of discussion for everyone. 
Here are some of the most nastiest tweets.
Ayesha Takia:
Pic 1: Expectation
Pic 2: Reality#AyeshaTakia pic.twitter.com/8dl4obW7XA

— Sir Jadeja fan (@SirJadeja) February 24, 2017
My Reaction after seeing "Ayesha Takia" ! pic.twitter.com/0zoiKey4kD

— Tadkamarkey (@Aneelgs) February 24, 2017
Ayesha Takia
Year 2001
Year 2009
Year 2017
Year 2033 pic.twitter.com/7spZuKnfvR

— Satire_Guru (@Satire_Guru) February 24, 2017
Ayesha Takia is Happy that people are now noticing her face too. #AyeshaTakia

— Vivek Srivastava (@Vivek16_) February 24, 2017
Breaking News : Arvind kejriwal blames PM Modi for unsuccessful plastic surgery of Ayesha Takia , Says Demonitisation hit her face !! pic.twitter.com/cc972llBD3

— Raushan Raj (@AskRaushan) February 24, 2017
Ayesha Takia after plastic surgery 😂👇👇👇👇😂 तकिया😂👇👇👇👇👇👇😂 pic.twitter.com/wkWYZyG7jy

— Kapil Pratap Singh 🏇🏻 (@kapil9994) February 24, 2017
Ayesha Takia's surgeon pic.twitter.com/3ZGLNR5gum

— InGenious (@Bees_Kut) February 24, 2017
Ayesha was last seen in 'Paathshala' opposite Shahid Kapoor in 2010. She then went on to marry Farhan Azmi, son of Samajwadi Party leader Abu Azmi in 2011.
Currently, she is a proud mother of a three-year-old son Mikail Azmi.