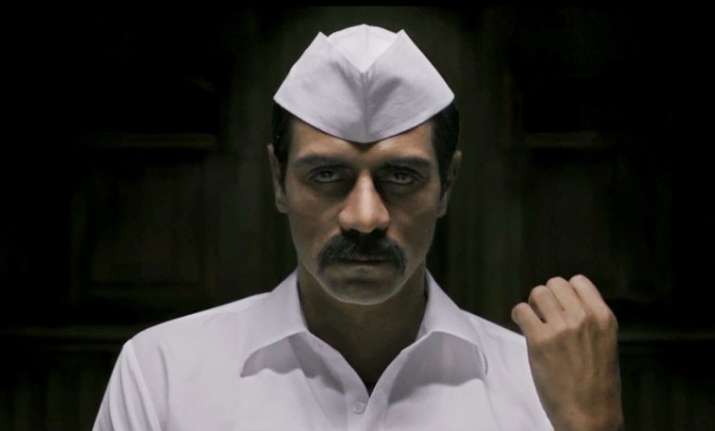 Actor Arjun Rampal, who will be essaying the role of Arun Gawli in the upcoming movie 'Daddy', said that he found the gangster turned politician polite and soft-spoken. At the teaser event launch of the movie, Arjun revealed he met Gawali, referred as Daddy among his gang, when he was out on parole.
Recalling their meeting, Arjun said that the dreaded gangster didn't want to be portrayed as a hero or something glamorous. "He told me what I have done is done. I have served my time and punishment for it," revealed Arjun.
Arjun said that over the years everyone has developed an opinion about Arun, but according to him he was the opposite of all that. "He was very well-mannered. I found him to be a simple and endearing person," said Arjun.  
The 44-year old actor said he learnt a lot about Gawali's life by working in the movie. The actor added that now he understood that circumstances can change a lot in an individual.
While the teaser of the movie showed uncanny resemblance between Arjun and the underworld don, doing it wasn't easy. Arjun shed 9 kilos to get into the skin of the character but his height posed a problem. He is 6'2" but in real life Gawali is only 5'3"in height.
Without divulging into details, Arjun said that they did a few things to make him look shorter.
The movie is directed by Ashim Ahluwali. It will chronicle Gawali's journey from being a gangster to a politician. The movie will also feature actor Farhan Akhtar in the character of underworld don Dawood Ibrahim.