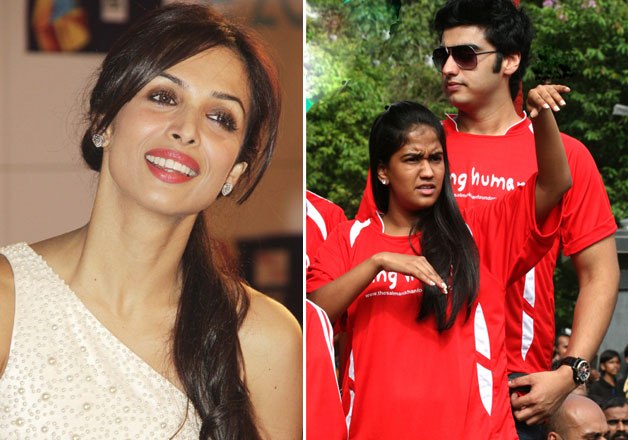 It is no more a secret that Arjun Kapoor was once dating Salman Khan's little sister Arpita Khan. Their relationship bagged a lot of eyeballs and gave enough fodder to entertainment tabloids for the masala stories.
Though, the couple couldn't keep their relationship intact for long time and broke up later.
But what many won't know that during their relationship days, there were rumours of Arjun and Malaika Arora Khan's affair, as well.
As per a report published in an old magazine, Arjun was so mesmerized by Malaika's charm that he parted ways with Arpita.
Arjun's closeness with Malaika didn't only affect Arpita but the entire Khan family. And reportedly Arjun and Malaika were advised to stay away from each other.
Following this Arjun got disconnected from the Khan family for a really long time.
As per sources, after this incident Arpita was completely shattered. She couldn't blame Arjun for the heartbreak and neither did she raised fingers on sister-in-law Maliaka Arora for running her relationship.  
The fire of the incident didn't only destroyed Arjun and Arpita's love life but also created rift between Malaika and Arbaaz Khan. The couple, reportedly, used to have regular fights during that course.
However at present, Arpita is happily married to Aayush Sharma while Arjun's relationship status is a mystery. On the other hand, Arbaaz and Malaika seem to have given their 18-year-long relationship a second chance.