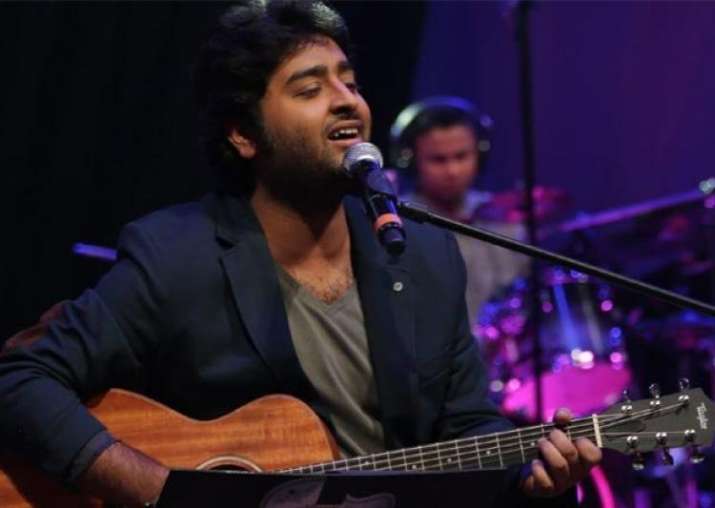 After his much hyped tiff and public apology with Bollywood superstar Salman Khan, renowned singer Arijit Singh is once again in the headlines. However, this time it is because of his recent hate post against music composer Abhijit Vaghani on social networking site Facebook.
Arijit has alleged that Abhijit has retuned his voice drastically for the new version of the song 'Pal Pal Dil Ke Pass' which he had sung for actor Sharman Joshi's upcoming movie 'Wajah Tum Ho'.
In the Facebook post, the singer had accused Vaghani for modifying his voice to such an extent that he himself is not able to recognise his voice in the song.  
Arijit alleged that the music composer has cheated on him by changing his voice completely. The 'Tum Hi Ho' single also admitted that while he has loved the original song which was sung by Kishore Kumar, he is quite ashamed of the new rendition and calls it a "classic insult".
Expressing his anger, Singh further stated that with this version he heard the worst song master ever and regrets lending his voice for the rendition.
Though Arijit did win many positive votes, he deleted the post late in order to avoid any chaos.
While the singer is quite miffed with Abhijit Vaghani, it seems that he won't be collaborating with him ever again.

On the other hand, Abhijit Vaghani is surprised yet unfazed by the entire slamming and stated that he is not going to react to the matter immaturely.
The music composer further clarified saying that so far he has worked in around 50 movies like and never faced such an accusation in his career.  
Vaghani asserted that what he did with the song was according to the mood of the track.
"As I am the music composer, I wanted his vocals in a particular manner which is suitable for the film as well. When you are contracted with any record label, there are many people involved, and you are supposed to work as a team. Why are you judging your own work? Let the audience be the judge!" he added.
Abhijit also emphasised that ego shouldn't come in between professional or personal relationships. He also asserted that he even had a word with Bhushan Kumar, producer of 'Wajay Tum Ho', about the entire incident, who in turn told Vaghani not to pay any heed to it.
'Wajay Tum Ho', which is directed by Vishal Pandya, also features Sana Khan and Gurmeet Chaudhary in key roles. The movie is slated to release on December 2, 2016.