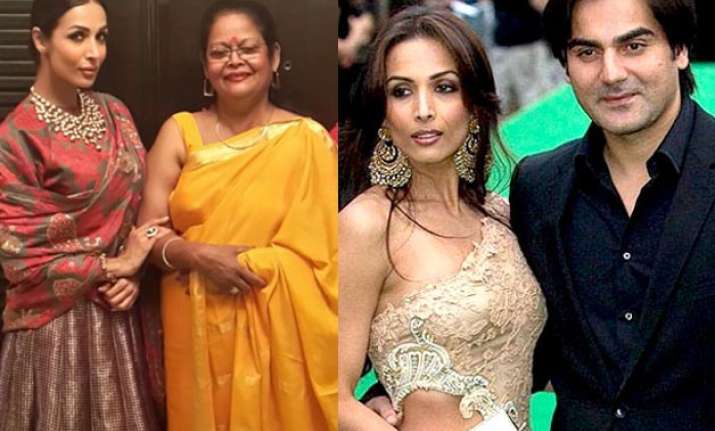 New Delhi: Amid strong divorce rumours, Malaika Arora and Arbaaz Khan's married life is getting messier with each passing day.
What started as a small rumour has gradually taken the shape of a big decision which has the capability to change the star couple's life forever.
Last week, we told you that Malaika has made her mind to divorce Arbaaz and she is not paying heed to anyone, not even her brother-in-law Salman Khan.
Many people close to the couple are asked about the current state of their relationship but nobody has revealed much.
Recently, a leading daily contacted Malaika's mother Joyce Polycarp for the reaction on her daughter's divorce. She was not willing to speak much about the issue but her reaction was rather an unexpected one.
"They are two grown up adults. It is their business. I don't want to get into it. I don't want to talk to the press," she said.
If we look at closely Mrs. Polycarp's reaction is very much similar to what Salim Khan, Arbaaz's father, had said about his son's divorce.
"I am a writer, don't ask me about anyone's love affair or break-up reports. I never interfere in the life of my kids. I don't want to talk about it."
It seems the family has left it all on Arbaaz and Malaika to decide the fate of their 18-year-long married life.
We hope for the best!