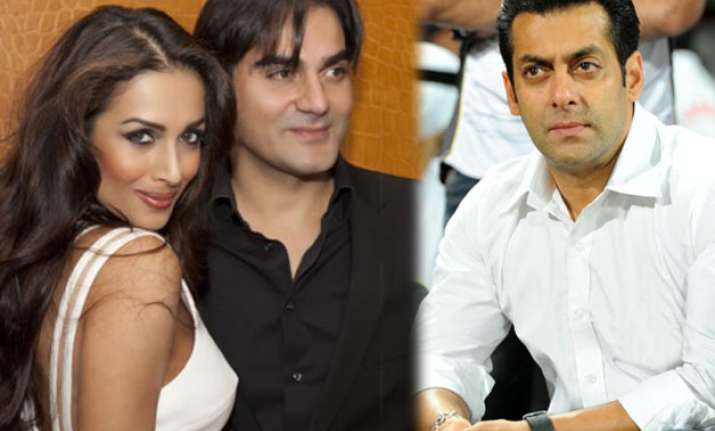 New Delhi: Malaika Arora and Arbaaz Khan's divorce rumours have been making it to the news from quite a while now. There have been evident instances that proved that something was seriously wrong in their love paradise.
Few days back we told you how Salman Khan, being a dotting brother, stepped in to save Arbaaz Khan's marriage. He had, reportedly, called up Malaika and advised her to think again before taking any big decision.
Moreover, Khan-daan also organized a patch-up meeting for Arbaaz and Malaika where every one from the family was present.
But now Malaika, despite several efforts from brother-in-law Salman, is said to be has made up her mind about divorcing Arbaaz.
She is not listening to anyone and the model-celebrity-judge is now keen to file for a divorce, and bring an end to her 18-year-long marriage with Arbaaz Khan, say media reports.
Malaika had already walked away from Arbaaz Khan's Bandra home with their 14-year-old son Arhaan, around three months ago. She didn't attend sister Amrita Arora's birthday bash on 31st January in Dubai because of Arbaaz's presence.
'Bahu' Malaika also ditched Arpita Khan Sharma's grand baby shower function organized by the Khan family on February 14.
Interestingly, Arbaaz and Malaika had signed the TV reality show 'Power Couple' but due to growing differences they only shot for three episodes together.
Thereafter much cajoling they came together. But they'd arrive in separate cars, use individual green rooms and leave separately.
Now, as we hear that Malaika has made her mind, things seem to have finally come to a head.