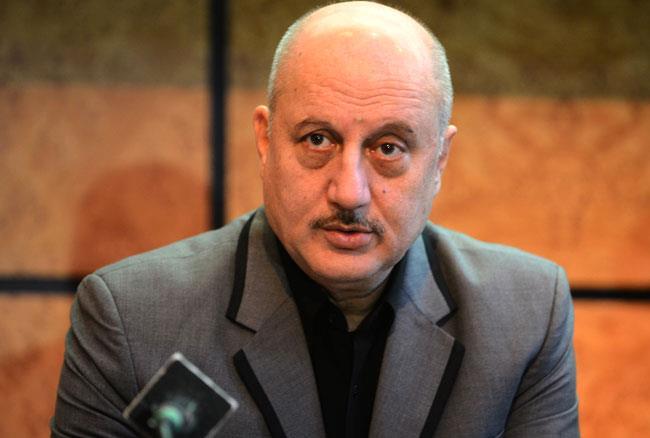 Anupam Kher is one of the Bollywood actors who enjoy unparalleled fandom in Hollywood as well. He has the distinction of having bagged two nominations at the Screen Actors Guild Awards for Silver Linings Playbook and The Big Sick and also, a BAFTA nomination for the The Boy With A Topknot.  In addition to his popular shows, 'Sense8' and 'The Indian Detective,' the thespian has just wrapped NBC's medical drama and now joined the cast of BBC's highly anticipated drama, 'Mrs Wilson.'
Making for a profoundly moving story, the upcoming show that is set in 1940s and 1960s London is inspired by the memoir of the grandmother of Ruth Wilson, an award-winning English actress known for her performance in 'The Affair,' and her family's complicated history.
Kher will be part of an ensemble star cast that includes Wilson in the lead, Iain Glen of the 'Game Of Thrones' fame, Keeley Hawes">Keeley Hawes, known for 'The Durrells' and 'Ashes To Ashes,' and Fiona Shaw, who was in the 'Harry Potter' series and 'True Blood.'
If sources are to be believed, then the seasoned actor shall begin shooting for it in Northern Ireland and London by May 8.
Talking about the project, Kher said, "Mrs Wilson is set in a very interesting background and follows a gripping storyline which had me hooked as I read it. Not to mention, it is great to be part of such a talented star-cast ensemble. I look forward to shooting in the next month."  
(With ANI Inputs)