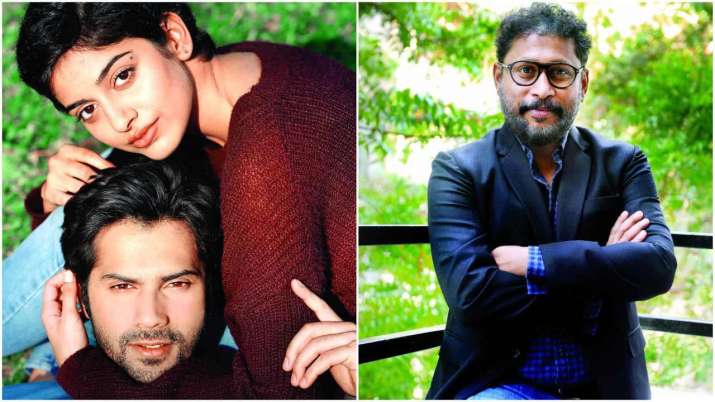 From Varun Dhawan's non-commercial venture to Banita Sandhu's debut, October is one of the most talked-about films of the year. Directed by Shoojit Sircar, the film is not a love story, it is a story that touches sensitive and insightful aspects of love and relationship. The director wants audience to experience the movie.
For the first time, I am not concerned about box-office collection: Varun Dhawan on October
Sporting the look for his character in Sui Dhaaga, Varun Dhawan talks about Shoojit Sircar's movie October. Standing beside him is the gentle and soft-spoken person, the filmmaker Sircar himself. Sircar, usually doesn't cast an overnight star in his movies. When we asked him the reason behind taking the chocolate boy Varun to play the protagonist in October, he said that he casts according to the script. ''The way Juhi (Juhi Chaturvedi, the writer) wrote and described the character, the traits matched with that of Varun's personality.'' READ FULL STORY.
Ultra-stylish pictures of October girl Banita Sandhu that prove she is the next fashionista
When the trailer of October hit the internet, the newbie Banita Sandhu grabbed our eyeballs despite the presence of Varun Dhawan. She is undoubtedly the 'girl to watch' in Bollywood 2018. The 20-year-old undergraduate student in UK is making her acting debut with Shoojit Sircar's October, which will release on April 13, 2018. READ FULL STORY.
Varun Dhawan was never on my casting list at all, says October director Shoojit Sircar
Filmmaker Shoojit Sircar, who has collaborated with Varun Dhawan for the first time in his forthcoming film October, revealed that the actor was not on his casting list at all. Sircar said that he wanted a fresh face and moreover, he hasn't seen any of Varun's films. READ FULL STORY.
October New Posters: Varun Dhawan, Banita Sandhu will remind you of Hazel and Gus from TFIOS!
For cinephiles, October is certainly one of the most awaited films of the years. Those who look for content-driven films will see their wait getting over in April this year. Varun Dhawan-starrer and Shoojit Sircar directorial October dropped new posters of the film which reminds us of Hollywood's 2014-hit The Fault In Our Stars. If you've watched the film, you must remember the posters where Hazel Grace Lancaster and Augustus Waters are lying on the grass. Another reason why Banita Sandhu is giving us a TFIOS throwback is her short hair. READ FULL STORY.