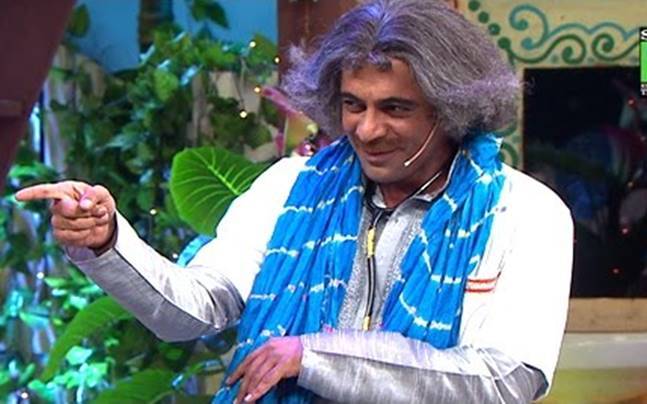 Sunil Grover known for his hilarious punch lines in his popular characters Dr Mashoor Gulati and Rinku Bhabhi in The Kapil Sharma Show (TKSS) is still missed on Kapil's show. 
This video of a Sunil's fan mimicking him as Dr Mazboor Gulati will take you down the memory lane.  
Recently, a fan of Sunil shared a video on his Twitter handle in which he can be seen mimicking Dr Mashoor Gulati perfectly. He can be seen donning the character of Sunil's popular character of TKSS, Dr Mashoor Gulati in his short video. 
Although, he made a slight change in his name and posted the video as Dr Mazboor Gulati. 
In his short act, he can be seen performing in the traditional style of Sunil and even ask a question to Sunil's fans, ''Dr Mashoor Gulati ko itna gussa kyu aata hai?'' 
@drmazboorgulati Gulati ka Gussa @SunilGroverTeam @WhoSunilGrover @sumona24 @nikuld @KapilSharmaK9 @kikusharda @JoysCynthia pic.twitter.com/JRCoR3Ug2d

— Shravan Kumar (@Drmajboorgulati) May 18, 2017
Dr Mazboor Gulati look very similar to Sunil and he can even be confused as Dr Mashoor Gulati.
This short video of Dr Mazboor Gulati will surely refresh your memory of Sunil, who used to perform hilarious act on the popular comedy show TKSS.
Sunil Grover also retweeted his tweet and wrote:
Itna gussa kaun karta hai bhaee!! 🤣 https://t.co/8NteSGam9w

— Sunil Grover (@WhoSunilGrover) May 18, 2017