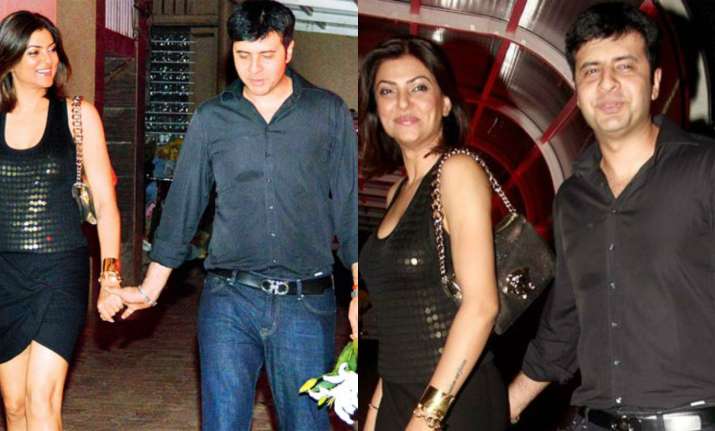 Sushmita Sen's love life is again hitting headlines and the credit goes to her love life. Sushmita's on and off relationship with her restaurateur boyfriend Ritik Bhasin has finally hit the rocks. After dating for four years, the couple is no more together.
As per a report in Mumbai Mirror, the duo were planning to buy a house together. They also had plans to tie the knot two years back. But due to some unknown reasons, that couldn't happen. Sushmita and Ritik haven't met each other in last six months. They have met occasionally but only as friends. Though, they had differences in the past but never did they remain separated for such a long time. While they are still in touch, reports say that they will never reconcile as lovers.
Speaking out her mind on marriage and relationships, Sushmita told a leading daily, ''Marriage was always on the cards. I have always been a romantic. Since I was 16, I have had a very lovely notion of it. But like everything else in my life, I have never been in a hurry. I have always believed that it will happen at the right time. I believe that if you are born with a desire, that it will manifest. But don't keep conditions on it. Marriage was always on the cards and will still stay on the cards unless proven otherwise. In the meantime, I think I have led a very exciting life. Not once in my life have I felt, 'Oh god, I didn't get married'. But the truth was that I didn't have a single moment free. To have a relationship, I have had to schedule it because I have a lot of things that I want to do.''
Sushmita, who recently turned 42 keeps us giving fitness goals with her Instagram posts. She is a fitness freak and go a level ahead to maintain that fab body. The actress who is mother to daughters- Renee and Alisah, was last seen in 2010 in Bollywood movie No Problem and a Bengali film Nirbaak.