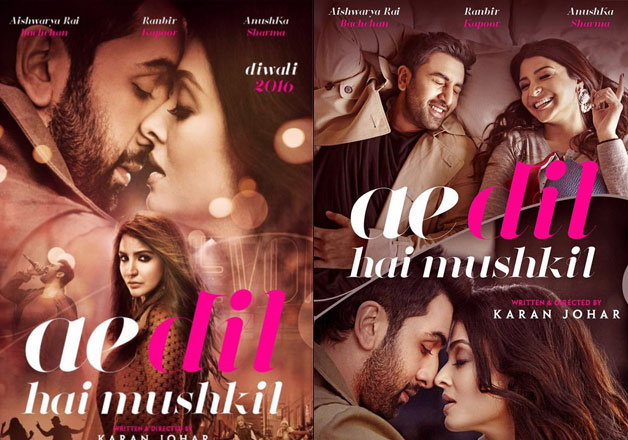 Ever since the teaser of Karan Johar's upcoming directorial 'Ae Dil Hai Mushkil' has been released, it has got the tinselvile talking. And now the plot of 'Ae Dil Hai Mushkil' is creating a lot of buzz.
Reportedly, actor Kushal Kapoor has leaked the plot of the movie and has revealed it is Ranbir who tries to fix Anushka's marriage with Fawad. Apparently, so far, there have been speculations that ADHM will feature a love triangle between Aishwarya Rai Bachchan, Ranbir Kapoor and Anushka Sharma.
In fact, the wedding scene in the teaser too made the speculations rife.
"I play Anushka's father in the film. In one of the scenes, when Ranbir tries to fix up Anushka and Fawad's marriage, I lose my temper and throw them out of the house. As Ranbir persists that I agree to the marriage, I slap him," Kushal told an entertainment portal.
But Kushal's revelation has added a twist to the assumptions.
Kushal further spoke about how Ranbir was totally calm during the slap scene, saying "Karan is a great director. Everyone on the sets followed him blindly. Ranbir is also a wonderful actor; he had no issues when I slapped him. Only the assistant director cautioned me to be careful while slapping Ranbir! After the shot was canned, everyone congratulated me for not letting the slap go amiss, but it still made a thunderous noise".
'Ae Dil Hai Mushkil' is scheduled to release on October 28 and will witness a clash with Ajay Devgn's 'Shivaay' at the box office.