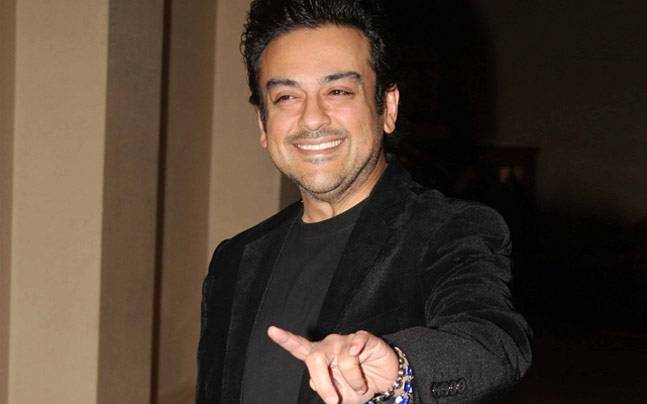 Singer Adnan Sami, who in the year 2015 became an Indian citizen, praised Indian army for the surgical attacks on the terror launch pads across the border, without naming the country he originally hails from. The tweet in which he tagged PMO of India received flak from his Pakistani fans but the singer shut them with just one tweet.
The surgical attacks which the Indian army carried out on Wednesday night has led way for a festive celebration across the nation. The citizens are taking pride in the Indian army, tweeting their feelings and openly discussing how India showed Pakistan that it has no tolerance for terrorism. The overnight operation left around 35-40 militants dead along with their ulterior motives to attack metros of the country.
Just like many Indians are rejoicing in the brave step, Adnan too tweeted his happiness. However, since Adnan hails from Pakistan his fans in the neighbouring country trolled him for forgetting his roots.
Big Congratulations to @PMOIndia & our brave Armed forces for a brilliant, successful & mature strategic strike against #terrorism ! #Salute

— Adnan Sami (@AdnanSamiLive) September 29, 2016
Many on the micro blogging website used cuss words for him. Here are a few tweets about the same:
.@AdnanSamiLive This is the only successful surgical strike they ever did pic.twitter.com/lt7UfrXXzr

— Qasim Zaidi (@QasimZaidi_) September 30, 2016
@SharyOfficial Jesse modi pakistan k against bol k PM banna ya Lanti bechara b Famous hone kliye ishi kosis ma hy . 😂😂

— Annie (@i__annie) September 30, 2016
Shakal dekhi hai apni? Sahi jaga pr jaa ke set hoye ho. @PMOIndia ke jootay chatto aur 🐷 ki mout maro.

— 🇵🇰 (@notcheenijapani) September 30, 2016
As a response to all the hatred he was getting, Adnan said that the ones trolling him should understand the difference between Pakistan and terrorism. His tweet clearly means that he has gone all out to support the Indian army's move. 
After the Pakistan government refused to renew Adnan's passport in 2015, he was granted a right to stay in India indefinitely by the Indian government. When he was granted Indian citizenship, he had said that it is a gift that he can breathe freely here.