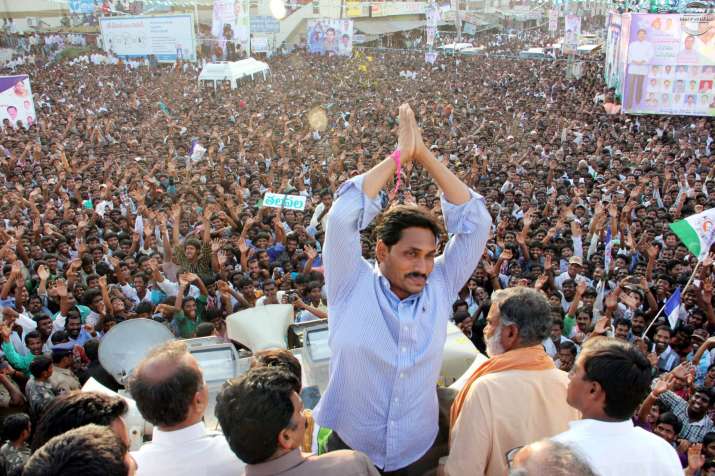 YSR Congress, which had lost the 2014 assembly poll by a thin margin, has hired the master strategist Prashant Kishor's Indian Political Action Committee (IPAC) for upcoming state polls. 
YSRCP will face the ruling Telugu Desam Party in a do or die battle over 175 assembly seats in the state. The Andhra Pradesh assembly elections will be held simultaneously with Lok Sabha elections this year. 
While TDP chief and Andhra Pradesh CM Chandrababu has experience and a well-structured party organisation, the relatively new YSR Congress party has hired IPAC to ensure victory. 
Known for its winning streak, the poll strategy group has started putting its effort to turn the table in the favour of Jagan Mohan Reddy in the state. 
Like the catchy slogan " Bihar Mey Bahar ho, Nitishey Kumar Ho" which was successful in Bihar, the group has created "Ravali Jagan, Kavali Jagna" (we will bring Jagan, we need Jagan) slogan in Andhra Pradesh. 
It is also sending 70 thousand letters to the people respected in their area or society across 175 constituencies seeking their support in favor of YSR Congress party Chief YS Jagan Mohan Reddy. 
The group has formed booth committees consisting of 11 members each across over 46,000 booths in the state. A whopping 5 Lakh booth workers are now working in YSRCP campaign.
IPAC previously managed campaigns for  PM Narendra Modi, Bihar CM Nitish Kumar and Panjab CM Amrinder Singh in Lok Sabha and assembly polls.