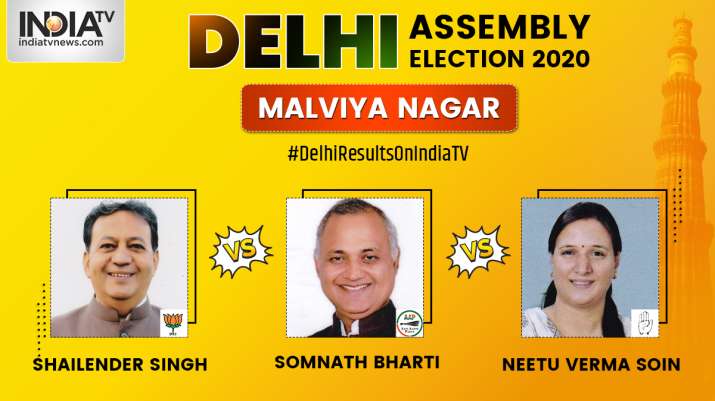 Delhi Assembly Election 2020: Malviya Nagar  Constituency Results | LIVE
Malviya Nagar Constituency Result: Aam Aadmi Party's (AAP) Somnath Bharti, who is the sitting MLA, has won from this constituency by a margin of over 18,000 votes. Somnath Bharti is the sitting MLA of Malviya Nagar. In 2015 Delhi Assembly Elections, Somnath Bharti defeated BJP candidate with a comfortable margin. Somnath Bharti bagged 56 per cent of votes while his nearest rival could only get 38 per cent votes.
#DelhiResultsOnIndiaTV -- Fastest results today all day, stay tuned! #DelhiResults pic.twitter.com/WfhYquPrqB

— India TV (@indiatvnews) February 11, 2020
Malviya Nagar legislative assembly constituency: Number Crunch
Malviya Nagar is legislative assembly constituency number 45. As per the latest data, there are 1,39,987 voters in Malviya Nagar constituency. Out of these, 55 per cent are men while 45 per cent are women. Malviya Nagar assembly constituency falls under New Delhi Lok Sabha constituency.
Voting for Malviya Nagar for Delhi Elections 2020 took place on February 8.
Voter turnout in Malviya Nagar was 58.71 per cent.