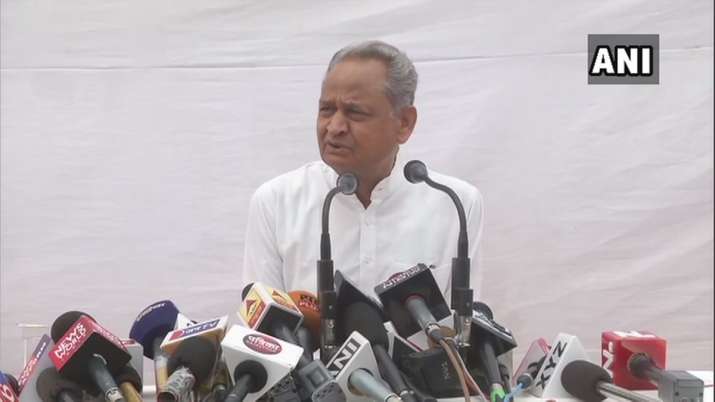 Rajasthan Chief Minister and senior Congress leader Ashok Gehlot on Wednesday said Ram Nath Kovind was made the president of India to balance caste equations ahead of the assembly election in Gujarat in 2017.
Speaking to media persons, Gehlot said, "Kovind was made president considering Gujarat assembly elections in 2017. I was reading an article. He (Prime Minister Narendra Modi) was afraid that he was not going to form the government in Gujarat. BJP chief Amit Shah might have given him suggestion after which it was decided to make Ram Nath Kovind the president."
According to him, Kovind was selected as the president over LK Advani, who was supposed to take the office, keeping in mind the caste equation.
"(Lal Krishna) Advani was left out though he had to become the president. People of the country had expectation that he (Advani) will get the honour which he deserved but was deprived. Though it is BJP's internal issue, I am discussing it because I read an article," the Rajasthan chief minister added.
Kovind was elected president in July 2017. Earlier West Bengal Chief Minister Mamata Banerjee had also commented that Kovind was chosen as a nominee for the post just for being the leader of Dalit Morcha while batting for Sushma Swaraj and LK Advani for the post.
The statement by the Congress leader a day before the voting for the second phase of elections will be conducted ion 91 parliamentary constituencies of the country.
(With inputs from agencies)