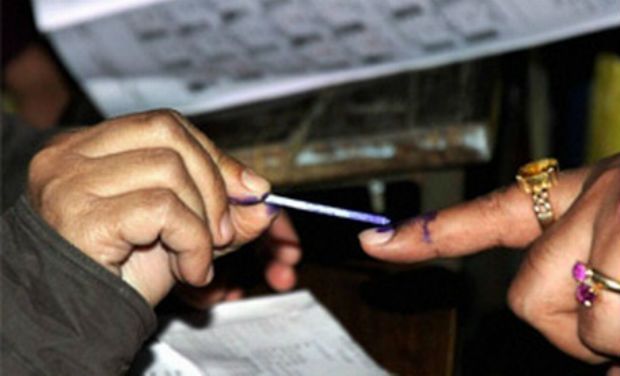 For the Delhi University Students' Union (DUSU) poll on Wednesday the voter turnout was around 43.8 per cent till 7.30 pm, an official said. Last year, the election saw a 43 per cent voter turnout.
On Thursday, the results will be announced. 
Polling took place at 52 centres in the colleges here and as many as 1.35 lakh voters have been involved. 23 candidates are trying their luck in the DUSU poll.
As observers at the centres, senior faculty members were posted. Around 700 electronic voting machines (EVMs) had been installed, the official said.
In the morning colleges, polling began at 8.30 am and ended at 1 pm. In the evening colleges, polling was held between 3.00 pm and 7.30 pm.
Candidates of National Students' Union of India (NSUI), Akhil Bharatiya Vidyarthi Parishad (ABVP) and AAP's student wing Chhatra Yuva Sangharsh Samiti (CYSS) are in the fray. 
CYSS is contesting the poll in alliance with left-wing students' outfit All India Students Association (AISA).
The NSUI has promised the 'Institute of Eminence' tag for Delhi University and food at Rs 10 in canteens.
The ABVP has promised to spend 50 per cent of the union's budget on women and social justice-related activities.
CYSS has promised installation of CCTV cameras, setting up of police booths in the campus, ending the culture of hooliganism and opposition to the commercialisation of education.
(With PTI inputs)