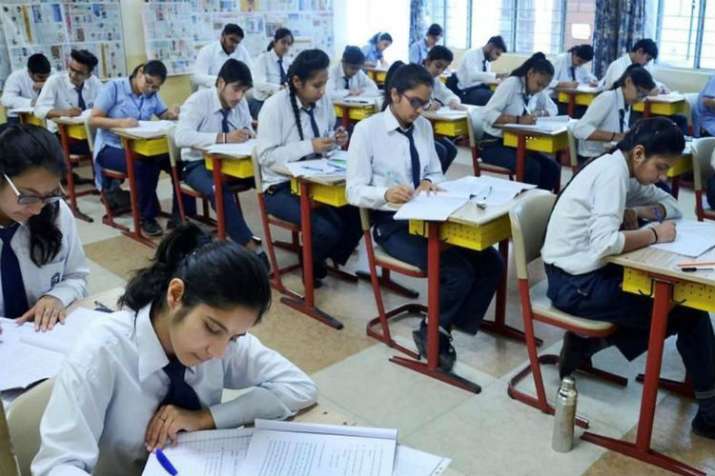 Central Board of Secondary Education (CBSE) issued a statement denying the reports of the deletion or dropping five chapters from the syllabus of class X social studies book for the academic year 2019-2020. 
The notice released by the CBSE stated that all the chapters in the syllabus will be studied by the students of class X in 'due course of time and also evaluated'
#NochaptersdeletedbyCBSEinSocialScienceClassX
See details as under :- @PIB_India @PIBHindi @PIBHRD @PTI_News pic.twitter.com/i0lekI9DqP

— CBSE HQ (@cbseindia29) April 18, 2019
Democracy and Diversity, Popular Struggle and Movements, Challenges to Democracy, Movements, Forest and Wildlife, and Water Resources, which alleged to be scrapped by the CBSE, will now be the part of internal assessment but not the final board exam. 
The CBSE's press release states that "The decision of the board to make few chapters as part of internal assessment is based on the sound rationale in view of the feedback from stakeholders and recommendations of the Committee of Courses of Social Science."
Stating the reason behind making these chapters as the part internal assessment, CBSE said that the decision has been made after various stakeholders recommended to implement a new system of assessment. 
Three chapters of political studies can be better assessed through different modes like Quiz, Debate, Role Play, Dramatics, Group Discussion, Brainstorming sessions, Visual Expression, Interactive Bulletin Boards, Gallery Walks, Exit Cards, Concept Maps, etc.
Earlier, there were the reports that the Central Board of Secondary Education (CBSE) has decided to drop three critical chapters on political studies and two chapters on the environment.
A few days ago, National Council for Educational Research and Training (NCERT) had dropped a full chapter from the political science textbook for class IX textbook, which titled 'Democracy In the Contemporary World'.