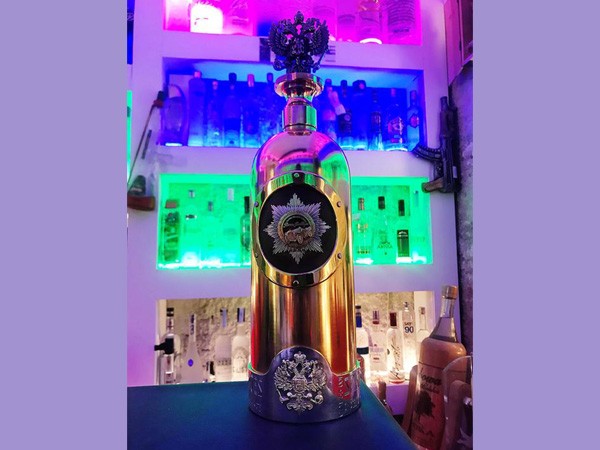 World's most expensive Vodka bottle has been stolen from a bar in Danish capital of Copenhagen, according to media reports. The Russo-Baltique bottle with a price tag of $1.3 million (Rs 8.2 crore) was made of gold and silver, 3 kg each, and had a diamond-tudded cap.
According to Brian Engberg, owner of the Cafe 33 bar, where the theft happened, the bottle had been loaned from a Russian businessman. Earlier, the bottle had been featured in an episode of the political thriller House of Cards.
In the CCTV footage, a man wearing a cap and a balaclava on his face can be seen entering the bar and taking the bottle. According to the initial investigation, only the Russo-Baltique bottle has been stolen and some 1,200 vodka bottles have been left untouched in the bar.
Police said they were yet to confirm whether the thief broke into the bar.
Russian luxury car maker Russo-Baltique made the vodka bottle to honour the anniversary of the company's factory. The front of the bottle has been decorated with leather. It represents the radiator guard used for Russo-Baltique cars.
The cap of the bottle has been shaped as a Russian imperial eagle and is encrusted with real diamonds.