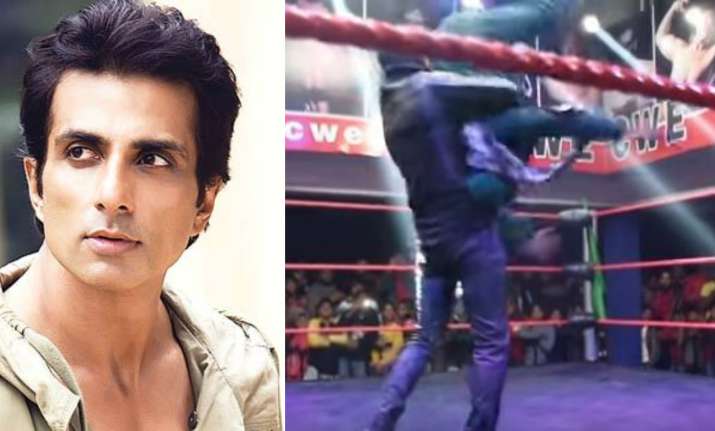 Bollywood actor Sonu Sood who has impressed us with his performances in movies such as Jodhaa Akbar, Dabangg, Yuva, etc recently visited wrestler Dalip Singh Rana aka The Great Khali's wrestling academy in Jalandhar, Punjab. However, a strange incident when Sood thrashed a man carrying Pakistani flag at the academy stunned all onlookers. 
A man and burqa-clad woman carrying Pakistan's flag interrupted the event when Sood was addressing audience present there. As soon as the man enters the ring, the actor mercilessly thrashes him and throws him out. Then, the woman requests the actor to dance along with her, which he politely accepts. In the video, he can be seen grooving along with the woman.
Sood spent time with wrestlers and Khali at the academy. He also expressed his desire to make a film over The Great Khali. Responding to this, the great wrestler in jest said that from onwards he should be called Great Khali Hero.
After taking WWE by storm for almost a decade, Khali is now retired and is focusing on nurturing budding wrestlers.
Click here for more Trending stories.