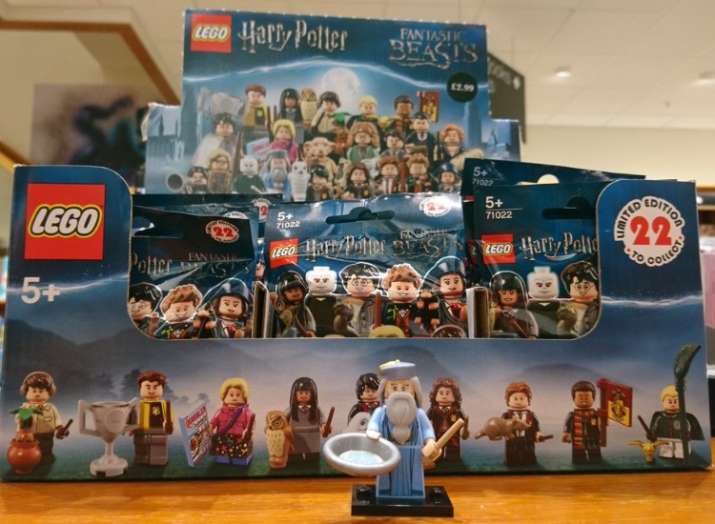 Potterheads have a reason to rejoice once again! No, the makers are not releasing another Harry Potter movie this year but LEGO has launched an all-new Hogwarts Castle LEGO set which is as amazing as the real set. Reportedly, Harry Potter LEGO set will be the company's second largest set ever with 6,020 pieces, the first being LEGO Star Wars UCS Millennium Falcon set with 7,541 pieces. This newest toy will be available for everyone from September 1 for $399.99. It will be sold online and in Lego stores nationwide. However, Members of Lego's free VIP rewards program can buy the Hogwarts Castle set on Aug. 15.
Harry Potter LEGO set is no kid's toy as it has so many pieces that it can keep you hooked for hours. The expansive castle includes all of the important settings from Hogwarts that fans of the series have come to know and love, including the Chamber of Secrets, the Room of Requirement, the Great Hall, Dumbledore's office and the Defense Against the Dark Arts classroom. Even the Horcrux and the Goblet of Fire have a special place in the LEGO set.
LEGO Hogwarts Castle - accepting first year wizards and witches September 1. ✨📚👏 https://t.co/eZKv9UxiQN @HarryPotterFilm #HarryPotter #LEGOHarryPotter pic.twitter.com/1nLFhmcWGz

— LEGO (@LEGO_Group) July 25, 2018
Not just the indoor elements but the set include outdoor settings like the hut of Hagrid, the Whomping Willow tree, and five buildable boats as well. You even get mini-figures of Hogwarts founders Godric Gryffindor, Helga Hufflepuff, Salazar Slytherin and Rowena Ravenclaw. Hell a lot of pieces!
Twitterverse is already losing it over the set and calls it a dream come true moment. A Potterhead tweeted, " Screw fancy cars and diamond rings, I want a @LEGO_Group Hogwarts Castle"
Here are all the reactions Tweeple have-
July 30, 2018
July 25, 2018
6000 pieces, 4 minifgures, and 27 microfigures (castle scale) for $400.

— John (@JohnONeillw2Ls) July 25, 2018
— Marie-Noëlle G (@GuyverNono) July 25, 2018
This is so amazing, I love you @LEGO_Group pic.twitter.com/Z6NE5daJHt

— Robert (@NitronRob) July 25, 2018
This is the coolest shit ever!!

— Anthony Del Grosso (@AdelTWL) July 30, 2018
It looks so cool and I love the attention to detail and richness of the rooms. But the only thing it's missing is Fawkes the Phoenix 🔥🐦

— Robert Cathles 🇪🇺🏳️‍🌈🍍🍕 (@rjc_uk) July 26, 2018
July 26, 2018
July 25, 2018
So glad I married someone that also loves Harry Potter 🤓⚡️ #LegoHarryPotter

— Kristyn Farmer 🧁 (@kphaxi) July 31, 2018
September 1st is my 40th birthday! This is the 2nd time a big event happened. The 1st time, the movie Titanic came out on video on my 20th birthday - Sept. 1st, 1998. I still have it AND my VCR. 🤗

— Nightglow Ent. (@NightglowEnt) July 29, 2018