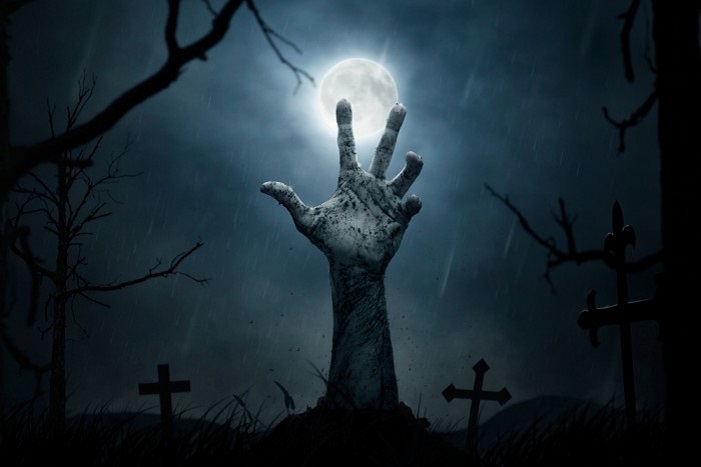 If you believe that only a good horror movie or TV series can give a sleepless night, let us happily dismantle your belief. These 10 two-line horror stories is a proof that it doesn't need elaborate CGI and spooky background scores to send a chill down your spine. If you're a horror lover and have run out of really-scary horror films, then this listicle will serve the purpose. But before you read it, make sure that you're not reading it at night (At least not when you're sleeping alone!)
 I woke up to hear knocking on the glass. At first I thought, someone was knocking at the window glass. But then I realised it was coming from my 'mirror'!
My wife woke me up last night saying that there's an intruder in our house. She was murdered two years ago by an 'intruder'!
'I can't sleep', she whispered and crawled into the bed with me. I woke up cold, holding the dress she was buried in; my dead daughter.
A few hours after I was buried alive, I was relieved when I heard someone digging me out. My joy turned into horror when I realised the sound was coming from under me.
Working the night shift alone tonight. There's a face in the cellar staring at the security camera.
You get home, tired after a long day's work and ready for a relaxing night. Alone. You reach for the light switch but another hand is already there.
I always thought my cat had a staring problem- she always kept staring at me. Until one day, when I realized that she was always looking just behind me.
My daughter won't stop crying and screaming in the middle of the night. I visit her grave and ask her to stop, but it doesn't help.
In all of the time that I've lived alone in this house, I swear to God I've closed more doors than I've opened!
I can't move, breathe, speak or hear and it's so dark all the time. If I knew it would be this lonely, I would have been cremated instead.