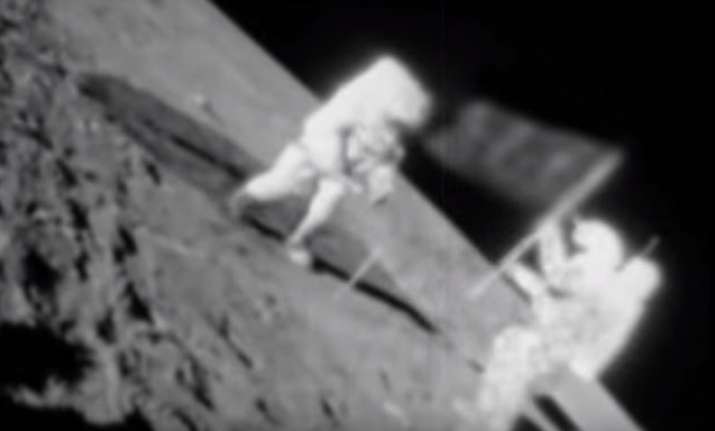 Since childhood, we have studied that Neil Armstrong (an American) was the first person in the history of mankind to land on the moon. However, there are many conspiracy theories doing round on social media that claims The National Aeronautics and Space Administration faked the mission moon and in fact shot the whole video in a studio.
One of the theories claim that Russian astronauts, who are known as cosmonauts were the first one to reach moon. According to that, the Soviet government kept their mission a secret because the space persons died. There is also a video backing the theory in which one can see that cosmonauts landed on the moon even before US Apollo 11 mission.
A popular You Tube channel 'The Unknown' uploaded a video which claims that astronauts of NASA landed on the lunar surface and buried all the evidence left by Russians, thus erasing the fact that cosmonauts were the first ones to land on the moon.
As per the report of the You Tube channel, a secret clip was found in the Russian archives of a secret night rocket launch. One can see Soviet spacecraft landing on the moon and cosmonauts planting their National Flag. However, in another clip we see footage what seems like an explosion. It hints that the spacecraft might have crashed. The channel also claims that the second half of the video was found by NASA when their astronauts landed on the moon. The caption of the video reads, ''This is one of the biggest secrets ever covered up by the USA and Russian government. Obviously the Russians wanted to keep this disgrace a secret and the Americans wanted to be the first on the moon. What is terrifying is what could possibly be the object at the end of the film.''
Watch the video here