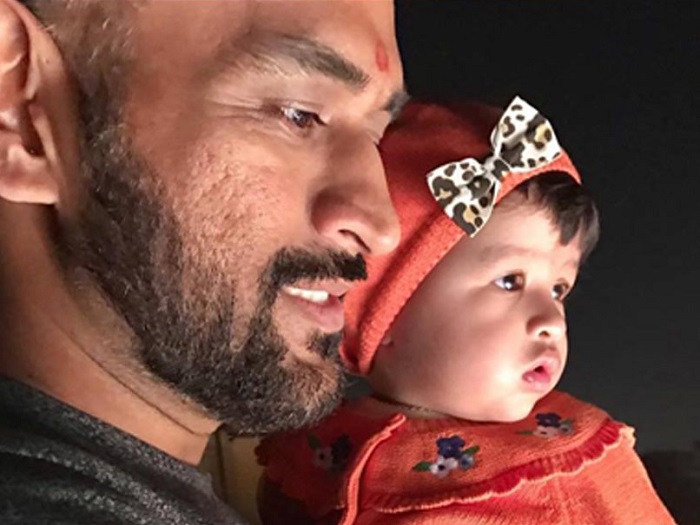 Everything about the celebrity kids is so interesting. Whether it's a picture or a video, these munchkins, without a fail, take the internet by storm. For an instance, this video posted by Mahendra Singh Dhoni on his Instagram account is totally drool-worthy.  After the conclusion of ODI series against Australia, former Indian captain Dhoni is busy having family time with his adorable daughter Ziva. In the video posted by him on his Instagram account on Sunday, he can be seen munching on an Indian sweet. But baby Ziva couldn't let her daddy have the laddoo alone. From the other end, the little princess pounces on the laddoo to grab a bite. 
Fans went berserk as soon as they saw the video. Too many comments with 'awww' and 'so cute' started pouring in. Within an hour, the video gathered more than 3 lakh views. 
Earlier, this week, Virat Kohli posted a video featuring his 'reunion' with baby Ziva. In the video, Virat is asking Ziva how many dogs she has. To this, the baby girl innocently replies 'six'. Mahendra Singh Dhoni's voice can also be heard as the daddy is busy making the video of his adorable daughter. 
Mahendra Singh Dhoni married Sakshi Singh Rawat in 2010. Dhoni and her wife welcomed their first child Ziva in 2015. The baby girl is now 2 years old.