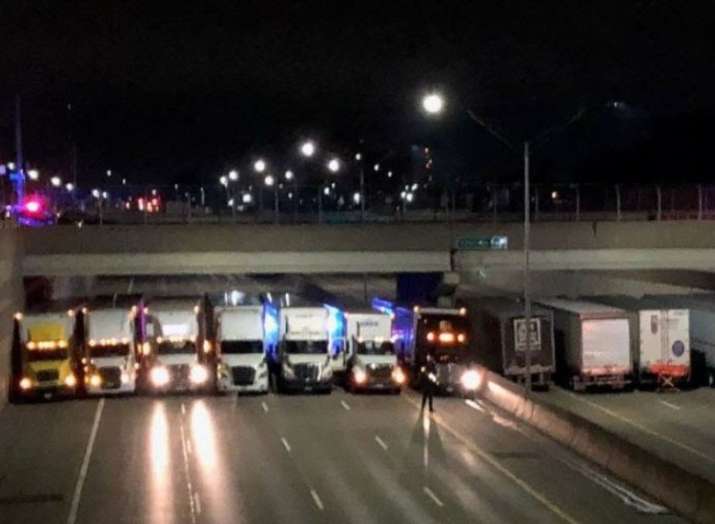 In a long list of suicide attempts, here's one more added on Tuesday midnight, but to the tally of failed suicide attempts. A man was spotted looking down from an overpass on Interstate 696 in Northern Detroit at a busy road and clearly considered a fall.
The drop was visibly more than 7 meters and would have resulted in instant death if the first officers haven't got to the Coolidge Highway bridge at around 1 a.m., as reported by Fox 2. The man was still there deciding which way to go.
The Michigan State Police acted instantly and blocked off the lane from both sides. By the time the first officers talked to the man and obviously advised him to walk off the bridge, Michigan State Police was arranging for a safety net.
The interesting thing is, the safety net was made up of nothing but 13 trucks in a line who volunteered to rescue the man. A semitractor-trailer rig crept past the barricade on the interstate and pulled to a stop directly beneath him. In no time, the second rig joined and one more and one more. They formed a bridge underneath the bridge.
It wasn't the first time that the rigs were used to foil the suicide attempts. As told to The Associated Press, the police used the truckers all the time, but this was the first time that so many truckers volunteered to help.
The whole process took three to four hours and by the end, that man had to walk off as he had police on each side and a row of truckers under him, leaving him with no option of fall