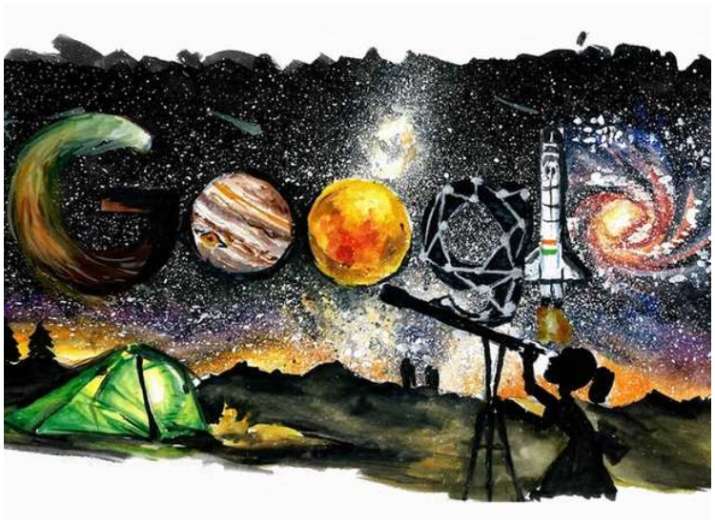 The giant search engine, Google ringed in Children's Day celebrations by dedicating a special galaxy-themed doodle on the occasion.
Children's Day is observed every year on 14th November in India. It is celebrated as a mark of respect to Pandit Jawaharlal Nehru, the first Prime Minister of independent India.
Nehru, who was born on this day, was known for emphasising the importance of giving love and affection to children. The day is also called Bal Diwas in Hindi.
Coming back on the doodle design, it is made by Pingla Rahul More who won the Doodle 4 Google 2018 competition in India.
This young winner is a Mumbai resident from J. B. Vachha High School. Pingla, among other 75,000+ contestants from around the country, designed unimaginably beautiful works in order to participate in this year's competition. The theme of the competition was "What inspires me?".
In response to the theme, Pingla produced an amazing art-piece which shows a girl looking at the sky with a telescope. The girl in her doodle is exploring space, trying to know what's there in our Universe -galaxies, planets, and spacecraft to represent the vastness of things in space.
The winning art-piece is certainly attractive with all the letters of the logo arranged clearly and beautifully.
For all the trending updates, check out our Facebook page!