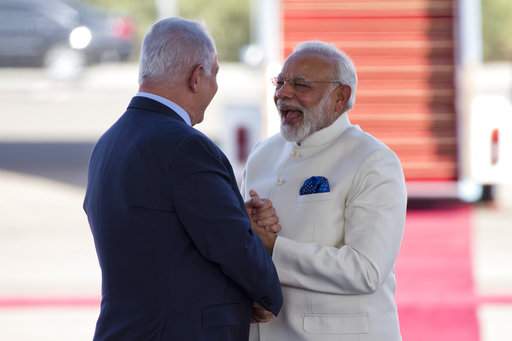 India could be one of the top five source markets for arrivals to Israel in the next three years, a senior Israeli tourism ministry official said on Thursday.
The West Asian country had around 58,000 arrivals from India in 2017.
"India could be in the top five markets for Israel in next two to three years. From Asia, India currently is the number two market," Israel Ministry of Tourism - India and Philippines Director Hassan Madah told PTI.
The US and Russia are top two source markets for Israel, he added.
"Israel is targeting 90,000 arrivals from India in 2018 on account of various initiatives we have taken," Madah said.
Tourism is on the rise in Israel and inbound arrivals from India have appreciably increased in the last few years, he added.
"We are doing promotions, campaigns and launch of direct flights from New Delhi to Tel Aviv by Air India, recent reduction in visa fee for Indian travellers will help generate more arrivals from India," Madah said.
The popular destination for people from India are Jerusalem, Tel Aviv and the Dead Sea, he added.
On being asked about the segments constituting the arrivals from India, Madah said: "Currently 30 per cent are for leisure, 30 per cent are for business and 40 per cent visit for pilgrimage purposes."
The Israel Ministry of Tourism aims to increase tourism traffic to and within Israel while maximising economic benefits and strengthening the country's image.