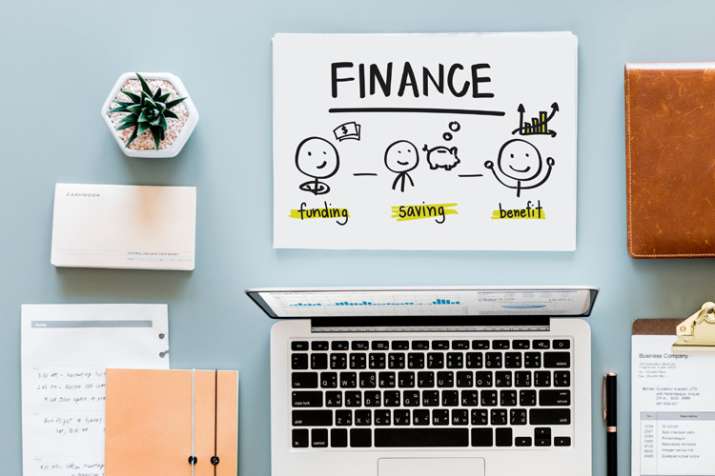 Financial independence holds a different meaning for everyone. For some, it may mean getting debt-free, breaking away from wrong financial practices, or beginning your journey on the right financial path. 
While you take on and repay your debts, to attain complete financial freedom, you must allocate your earnings into lucrative investment options too. Consider options like
Fixed Deposits
, mutual funds, Gold ETFs, shares, Provident Fund, and others to create a strong investment portfolio as your financial backbone.
Check how you can take an oath to achieve financial independence this 15th of August.
1. Manage your income judiciously
Just like our country needs a budget to run smoothly through one fiscal year, you also need a budget to attain financial freedom. So, while you are weighing different investment options and thinking about whether you should invest in the stock market or FDs you can back your decision with real calculations. 
Draw out a financial map, compute your income, add your fixed and variable expenditure and see how much you can save each month. Try increasing your savings corpus on a month-to-month basis. This will ensure you avoid overspending and lead to more wealth creation. 
2. Keep debts at bay by reducing unnecessary spending
Spending within a budget will help you curb your impulsive buys and reduce your use of the credit card for unnecessary purchases. This will also reduce your dependency on debt. However, financial freedom not only denotes getting free from debts but also having money to enjoy your life. 
Whether it is travel or redoing your home with new electronics and furniture, plan for these expenses by saving up and buying on easy EMIs where possible. This will reduce the stress on your monthly income while giving you the means to achieve short-term goals without relying on debt. 
3. Save and invest keeping life events in mind
Your child's wedding, purchasing your dream home or car and sailing out on a world tour with your spouse are all plans that involve a lot of money. Much like your short-term goals, you can invest and build a corpus to finance these exclusive life events. Begin by putting aside 15-20% of your income every month as savings. You can start SIPs and park a steady sum every month to see your money grow. 
You can also plan on a recurring deposit in a post office or bank. Alternatively, if you have some handy lump sum cash then you can start an FD too. Just choose a tenor of your preference and a compounding frequency ranging across monthly, quarterly, yearly, and semi-annually and start an FD with a trusted issuer of your preference. This way, your money will multiply and you can fulfil all your goals with the matured returns from these investments. 
4. Plan for your retirement 
When you are aiming for financial independence, don't let your freedom vanish when you reach the age of retirement. You can ensure this by starting to plan for your retirement in advance. Choose the safest options for retirement, such as FDs and enjoy financial freedom. As per RBI guidelines, you can fetch at least 0.35% higher interest on a senior citizen's FD. So, initially invest in a cumulative FD and after retirement, park the matured sum of this FD into a non-cumulative senior citizen's FD to generate regular income. 
One of the best ways to do this is by pooling in money from your EPF account at retirement into a high earning Bajaj Finance Fixed Deposit scheme. This FD has ICRA's MAAA (stable) rating and CRISIL's FAAA/Stable rating. With this FD, your money is parked in safety earning higher FD interest rates of up to 8.75%. Invest as per your preference by checking your maturity amount using the FD calculator. This way you will be able to see exactly what you stand to earn at maturity. Ensure that you plan your retirement smartly, taking into consideration your age, ability to take on risk, and income. 
Armed with these tips, assert your financial freedom this Independence Day by choosing the right investment options. 
Disclaimer: This article is meant for brand promotion. Readers' discretion is advised.