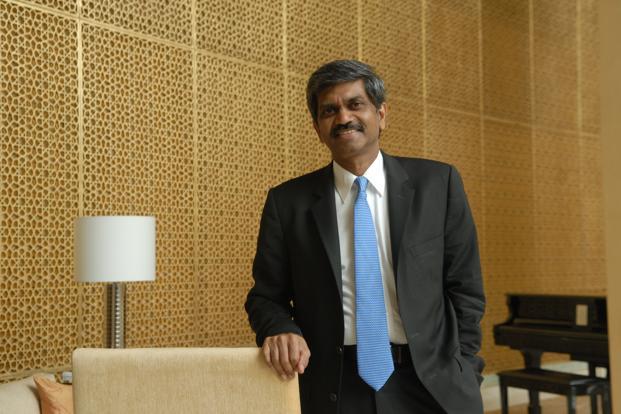 D Shivakumar, Chairman and Chief Executive Officer of PepsiCo India Holdings Pvt. Ltd., has resigned from his position and will be joining Aditya Birla Group as President (corporate strategy and business development).
Shivakumar, who will join the Aditya Birla group in the next three months, will report directly to Chairman Kumar Mangalam Birla.
Both PepsiCo and Aditya Birla group confirmed the move.
PepsiCo said in a statement that Ahmed El Sheikh, currently senior vice-president and general manager for PepsiCo Egypt and Jordan, will succeed Shivakumar as PepsiCo India CEO. He will assume charge on November 1, a day after Shivakumar demits office.
Ahmed El Sheikh's appointment as PepsiCo India CEO was announced by the American firm's CEO (Asia, Middle East and Africa) Sanjeev Chadha.
"Shiv has been with PepsiCo for the past four years and has been instrumental in leading the transformation journey for the company. Notably, he has been a key driver for portfolio transformation and helped develop our nutrition business, launching winning innovations with our Quaker and Tropicana brands. Under his leadership, we also deepened consumer engagement with our flagship brands. We thank him for his commitment to the company and wish him the best in his future endeavours," Chadha said in the statement.
Meanwhile, Aditya Birla Group director (human resources) and CEO, Carbon Black Business, Santrupt B. Misra, confirmed Shivakumar's appointment.
The $41-billion Aditya Birla group conglomerate has businesses spread across sectors including telecommunications, cement, chemicals, mining, textiles, financial services, retail and e-commerce, among others, in 36 countries.
Prior to joining PepsiCo, Shivakumar worked with Finnish handset maker Nokia Oyj as a senior executive and was instrumental in pushing the firm's low-cost mobile handsets across rural India, helping Nokia to dominate the handset market in India for about a decade.
At PepsiCo, Shivakumar has been overseeing the company's India operations, and its franchise business across Bangladesh, Nepal, Bhutan, Sri Lanka and the Maldives. He was also responsible for deployment of PepsiCo's planned Rs33,000-crore investment in India between 2013 and 2020. PepsiCo India has 38 bottling plants and three food factories.
Prior to Nokia, Shivakumar, who graduated from the Indian Institute of Technology, Madras, and Indian Institute of Management, Calcutta, had a 14-year long stint at Hindustan Unilever Ltd where he oversaw expansion of the Lipton tea brand.
Shivakumar also worked with electronics goods maker Philips Consumer Electronics India for three years.