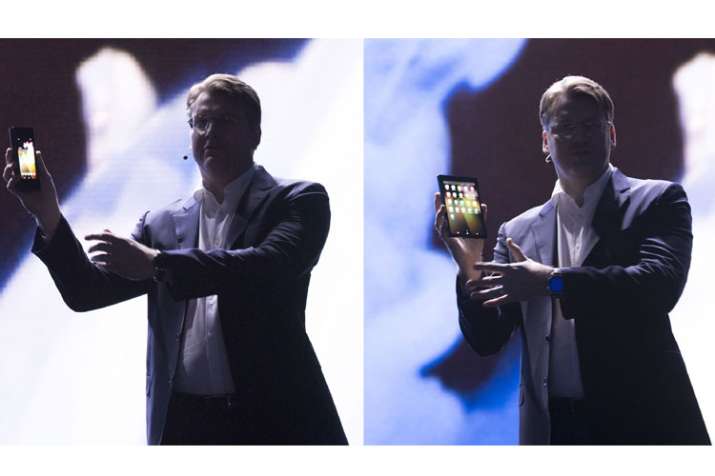 Followed by lots of teasers and rumours surfing around Samsung, the company has finally announced its foldable smartphone at the fifth annual developer conference.
This new device can be used as a tablet when fully opened and a phone when closed, which was demonstrated by Samsung's Senior Vice President of Mobile Marketing Justin Denison.
The tech giant went on to say that the device could go on mass production in the coming months. But, the device that was showcased at the Samsung Developer Conference wasn't the final product.
"The foldable display lays the foundation for a new kind of mobile experience. We are excited to work with developers on this new platform to create new value for our customers. We cannot wait to see where the technology and collaboration take us," DJ Koh, President and CEO of IT and Mobile Communications Division, Samsung Electronics, said in a statement.
The company has used what it calls Infinity Flex Display for the foldable device that lets users open and closes it again without any degradation.
"Because the Infinity Flex Display is a next-generation platform, Samsung invites developers to participate in this journey from the beginning. Working collaboratively with Google and the Android developer community, Samsung will maximise the potential of this new form factor to create an optimised foldable user experience," the company added.
Meanwhile, the tech giant also announced it would join the notch bandwagon soon. 
During the keynote, the firm showed several notch designs that are certainly coming to Samsung-branded smartphones beginning in 2019.
(With IANS inputs)