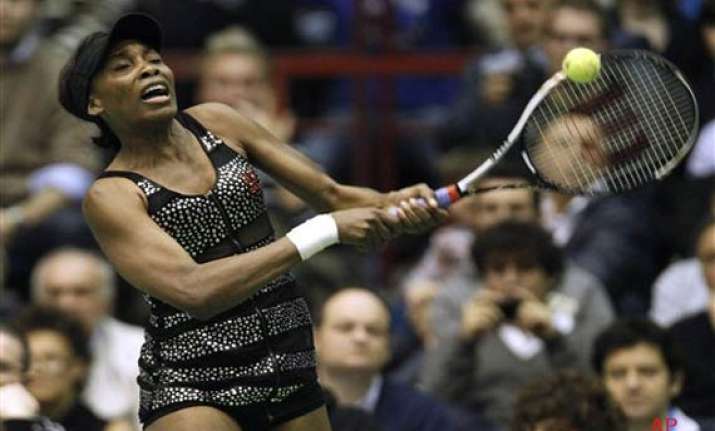 Auckland, New Zealand , Dec 20 : Venus Williams has pulled out of January's ASB Classic in New Zealand where she was due to play her first competitive match since August.

The 31-year-old Williams is still recovering from the immune system disease Sjogren's syndrome, which can cause fatigue and joint pain.

Williams has played in several exhibition matches recently but organizers of the Auckland tournament beginning Jan. 7 said she was not yet ready to return to competitive tennis.

The seven-time Grand Slam singles champion played in only four tournaments in 2011 and shut down her season after the U.S. Open.

The Australian Open, the first major of the season, begins Jan. 16.