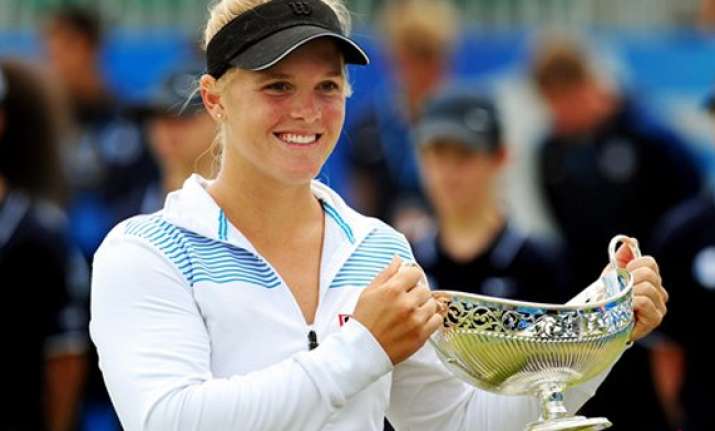 England, Jun18: Melanie Oudin of the United States won her first ever tournament after defeating former world number one Jelena Jankovic 6-4, 6-2 in the grass court final of the Aegon Classic on Monday.
The 20-year-old American came through qualifying and won eight matches to claim her first WTA tour title at the Wimbledon warm-up event—and a spot to compete in the All England Club next week.
"It was like this came out of nowhere," Oudin said. "I'd been working away for a long time and I was waiting for something to happen, and it didn't. Until now, that is," she said, adding that she never expected to win her first title on grass.
Oudin was eliminated in the second round of French Open last month by Sara Errani of Italy.
Oudin, who has been recovering from an injury, become the first player ranked outside of the top 200 to capture a main tour title since Kim Clijsters won the US Open in 2009.
Oudin beat two other seeded players on the way to the final against Jankovic of Serbia—tenth-seeded Sourana Cirstea of Romania in the first round and eight-seeded Ekararina Makarova of Russia in the semifinals.
She also beat Jankovic before—during their first and only previous meeting in Wimbledon three years ago.
Oudin was a 2009 US Open quarter finalist, but has struggled with her form since.
On Monday, Oudin was particularly dangerous with her forehand. She also used slice well on the grass surface, and moved quickly despite playing seven matches to reach the final.
Jankovic struggled with concentration and movement. She appeared tired at times, following the four-hour, five-set semifinal match against Zheng Jie of China the previous day.