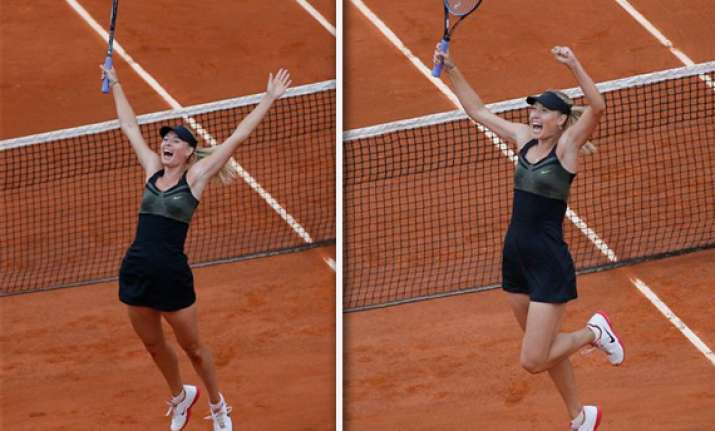 Paris, Jun 9:  Sharapova won the French Open on Saturday, defeating Sara Errani 6-3, 6-2 in the final to complete the career Grand Slam.
Maria's journey to French Open Title in Pics
Second-seeded Sharapova, who was guaranteed of moving to No. 1 in the world regardless of the result, jumped to a quick 4-0 lead against the 21st-seeded Errani, who was playing in her first Grand Slam final.
Errani battled back on a blustery day at Roland Garros, but Sharapova's bigger serve and bigger groundstrokes eventually wore down the Italian, who at 5-foot-4½ stands 9½ inches shorter than her Russian opponent.
Sharapova added this year's French Open title to championships at Wimbledon in 2004, the U.S. Open in 2006 and the Australian Open in 2008 to become only the 10th woman to win all four major tournaments.