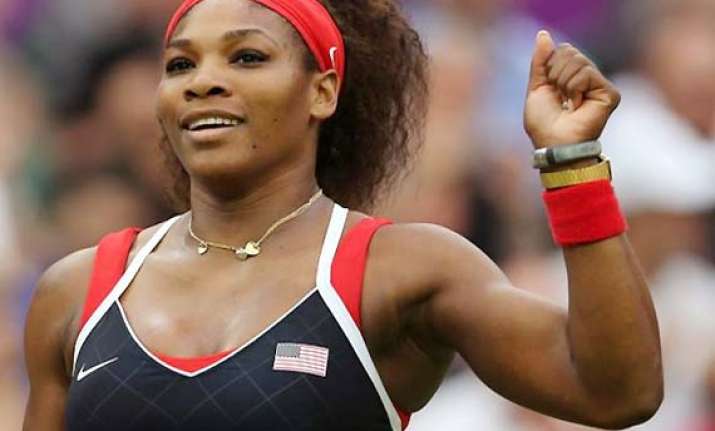 Doha, Feb 13: Serena Williams easily reached the third round of the Qatar Open on Tuesday, dominating her opponent with straight-set victories.
Williams, who will regain the No. 1 ranking if she reached the semifinals, showed no signs of the back or ankle problems that troubled her at the Australian Open during her 6-2, 6-1 win over Russian qualifier Daria Gavrilova.
Williams broke Gavrilova to go up 4-2 in the first set and then jumped out to a 5-0 lead in the second.   
Williams then saved five break points before serving out the match when the 160th-ranked Gavrilova hit a forehand long.
The 15-time Grand Slam winner said she was "happy to get out of it, get it over with" and said her ankle held up well.
"I have it heavily taped. As long as the tape doesn't get loose, it feels really good," Williams said. "Physically feeling better is so good, and hopefully I can stay on that level."
But Williams acknowledged she has to do better on her first serve, which is considered among the best in the world but was inconsistent against Gavrilova, hitting the mark just over half the time.
"I wasn't making my first serve today," she said. "It's always something I can work on and try to do better in my next round."