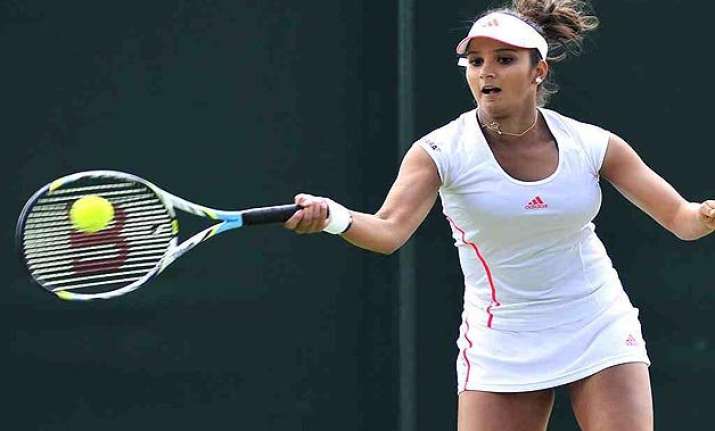 New Delhi: Tennis ace Sania Mirza will lead a four-member Indian team at the Fed Cup Group II Asia/Oceania contest to be held on the hard courts of the SAAP Tennis Complex in Hyderabad between April 14-18.
Sania's teammates will be Ankita Raina, Prarthana Thombre and Natasha Palha with Rishika Sunkara, Nidhi Chilumula and Karman Kaur Thandi in the reserves.
The All India Tennis Association (AITA) Selection Committee, under the chairmanship of S.P. Mishra, selected the team on Saturday and appointed Sania as the playing captain. The committee also included Rohit Rajpal, Balram Singh, Zeeshan Ali and Nandan Bal.
"Sania is also considering playing singles to ensure that India advances to Group I of the Asia/Oceania Zone. The team will assemble in Hyderabad 10 days before the tie and will undergo a training camp at the Sania Mirza Tennis Academy," AITA secretary general Bharat Oza said.
India, Indonesia, Iran, Iraq, Kyrgyzstan, Malaysia, Oman, Pacific Oceania, Pakistan, Philippines, Singapore, Sri Lanka and Turkmenistan will be divided into three pools of three teams each and one pool of four teams in a round robin format in the tournament.