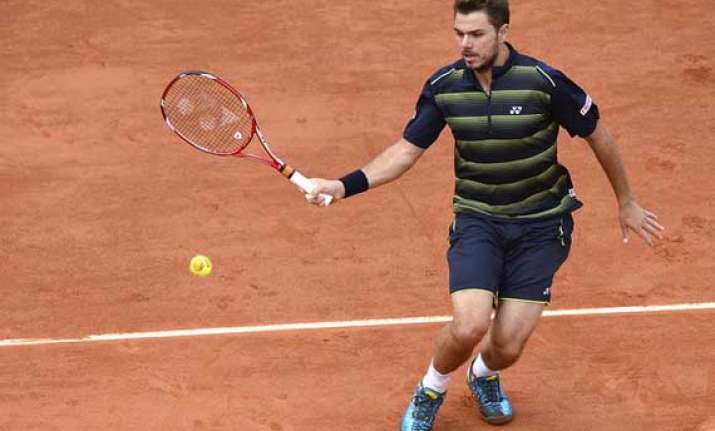 Paris, June 5: Stanislas Wawrinka and other players complaining that the French Open doesn't have any artificial lights on its courts are going to have to wait years for an upgrade.
Tournament director Gilbert Ysern says the only solution on the horizon at Roland Garros is the retractable roof and lights slated to be installed at the main stadium for 2017.
"It's a topic that is a bit sensitive," Ysern said in a telephone interview Monday. "We have a complex that has been approved for competition during the day, not at night. We are not allowed to play at night. That's what the law says."
After losing to Jo-Wilfried Tsonga in the fourth round of a match that ended Monday after being suspended by darkness at 4-2 in the fifth set Sunday evening, Wawrinka said he thought the lack of lights at the French Open is "a big problem."
"I still don't understand why they don't have (lights) here, because every year it's the same problem, actually," Wawrinka said. "If you see U.S. Open and Australian Open—they have light."
Wimbledon now has lights that can be used under the retractable roof at its Centre Court.
Another player who lost a match suspended Sunday and finished Monday, Tomas Berdych, wasn't thrilled with the situation.
"As you see, every place you have at least lights. OK, we don't have to play like a night session, but at least to have decent lights (so) that you can finish the match," Berdych said.
Ysern said the tournament has looked into the possibility of adding lights to courts other than its main one.
"But today, we still don't have an answer," he said.
Ysern explained there are various factors—including security—that must be taken into account when deciding whether to add nighttime play at the French Open.