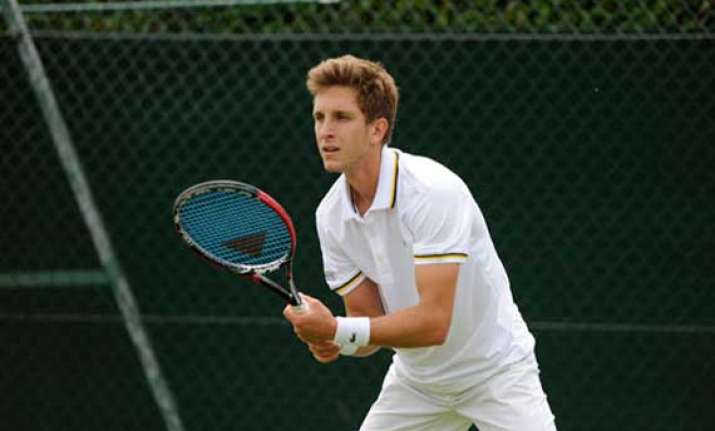 New Delhi: Four young Indian tennis players will head to Wimbledon to play on the world famous grass courts as part of a new initiative aimed at boosting junior tennis in the country.
Earlier this year, the Wimbledon Foundation, The Championships and official partner HSBC teamed up with the All India Tennis Association (AITA) to bring 'The Road to Wimbledon' to India for the first time.
The initiative is designed to give Under-14 players the opportunity to improve their game.
Following a series of qualifying events involving more than 200 children, two boys -- winner Adil Kalyanpur from Bangalore and runner-up Siddhant Banthia of Pune -- plus two girls -- winner Shivani Ingle from Pune and runner-up Aarja Chakraborty from Noida -- have booked their dream ticket to London.
The four youngsters will now take their place alongside the best juniors from Britain in a 64 strong field at the UK HSBC National Finals at Wimbledon Aug 11-16.
All England Club chairman Philip Brook said: "Indian tennis players have a great history at The Championships and through the work of the Road to Wimbledon, we hope India's junior tennis players will be similarly inspired to emulate their illustrious forebears. We look forward to welcoming the four players to the lawns of the All England Club in August."