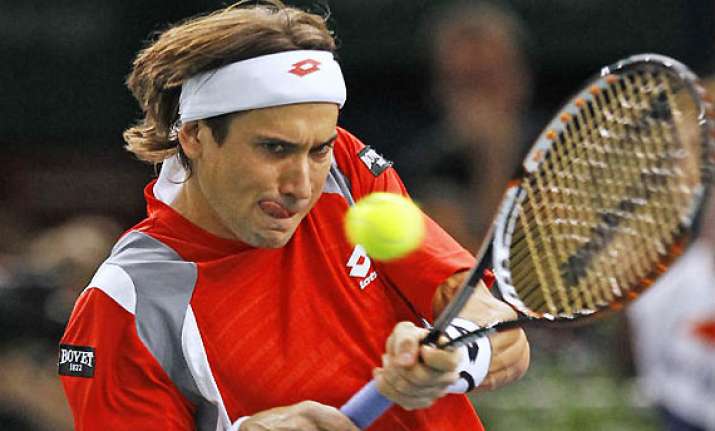 Buenos Aires, Feb 25: David Ferrer won his second tournament of the season by defeating Stanislas Wawrinka 6-4, 3-6, 6-1 on Sunday to successfully defend his Copa Claro title in the Argentine capital.
The top-seeded Ferrer broke his opponent six times -- including three in the final set -- to clinch the 20th title of his career. He won the Heineken Open last month in Auckland, New Zealand.
"Winning 20 ATP tournaments is tough to do," Ferrer said. "Never in my life did I think I would win 20. It is something that, well, dreams come true more than we think."
Wawrinka was aiming for his fourth ATP title, but could not match the consistency of Ferrer on the outdoor clay court. The Swiss' last tournament victory was in 2011 at Chennai, India.
Ferrer broke Wawrinka twice in the first set and then needed five set points in the 10th game before closing it out.
Wawrinka took the second set by capitalizing on Ferrer's shaky first serve. The Swiss broke twice by returning well, often on the Spaniard's second serve.
Ferrer surged in the final set, winning 11 straight points, a slump from which Wawrinka couldn't recover as he dropped serve three times.
Ferrer won this tournament last year, beating Nicolas Almagro in an all-Spanish final.
Backed by strong support from the Argentine crowd, the Ferrer promised to return.
"I will be back next year," he said. "I'll keep coming back here until my legs can hold up anymore."
In the doubles final, the Italian pair of Simone Bolelli and Fabio Fognini defeated American Nicholas Monroe and Simon Stadler of Germany 6-3, 6-2.