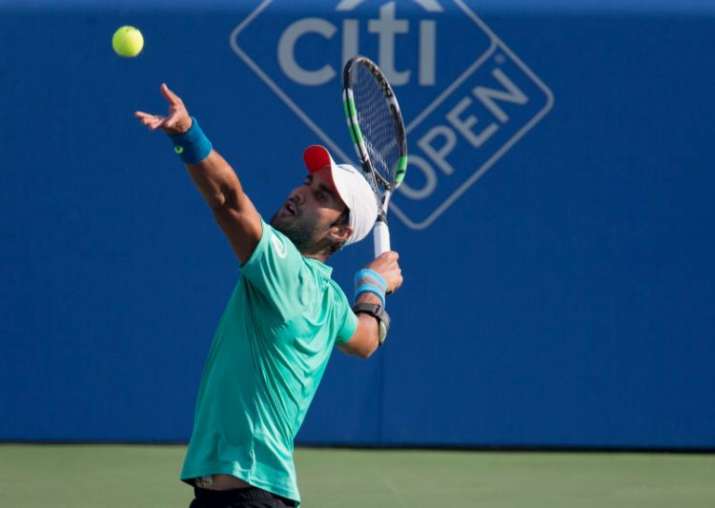 India's Yuki Bhambri and Ramkumar Ramnathan got through the first match while Sumit Nagal and Prajnesh Gunneswaran lost their matches in the qualifying rounds of the Australian Open tennis tournament on Wednesday.
Bhambri, with an ATP ranking of 121 and ranked 15th in the qualifiers, for the second time in his career defeated Canadian Davis Cupper B. Schnur 1-6, 6-3, 6-4. 
Ramnathan (141), ranked 28th in the Qualifiers, beat B Klahn of the US 6-7, 7-6, 6-2.
Gunneswaran's lack of big match temperament again showed up as he gave away the last two sets 1-6, 2-6 to after winning the first at 6-4. Sumit Nagal who has shown considerable form in recent weeks could not carry it to Melbourne and succumbed to A Giannessi (Italy) 7-6, 3-6, 6-3.
The qualifiers itself has become highly competitive with once highly ranked players like Nicolas Mahur, Bernard Tomic and the rasta-haired Dustin Brown (all of whom won) vying for a berth in the main draw. Tomic won his first match against V Millot of France in just 48 minutes showing every intention of making it to the main draw.
The other Asian super power Japan's T. Ito lost while G. Soeda won in the first round. There will be three rounds of qualifying matches.
The Australian Open has a winner's purse of 2.32 million pound ($3.13 million) and a runner-up prize of 1.16 million pounds ($1.56 million).
This year players who have qualified but are unfit will get 50 per cent of the first round prize money if they withdraw. The other 50 per cent will go to a lucky loser from the qualifying rounds. 
This has been introduced to prevent unfit players from taking the field just to get the first round prize money which is a lip-smacking 28,99 pounds.