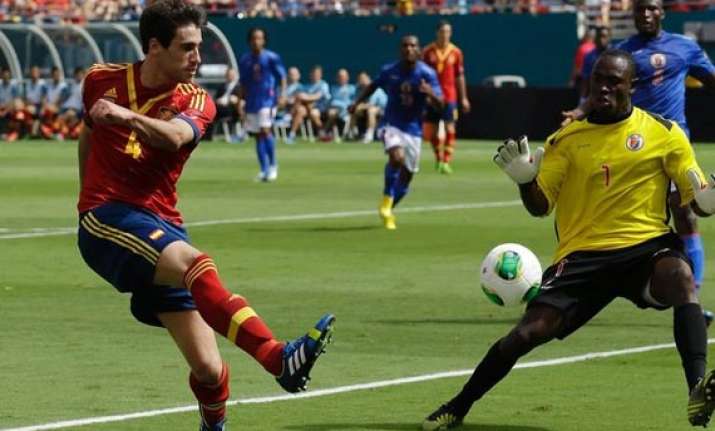 Miami Gardens, Florida,June 09: Santiago Cazorla and Cesc Fabregas scored early as World Cup champion Spain beat Haiti 2-1 in a friendly on Saturday.
Cazorla scored seven minutes into the match, dribbling toward his left and converting a 20-meter shot inside the right post.
Fabregas' goal in the 18th came from heading in Juan Mata's pass.
Haiti replied on Donald Wilde's goal in the 77th. Wilde dribbled through the Spanish backline deep into the left wing of the penalty area. Goalkeeper Pepe Reina attempted to cut Wilde's angle but Wilde beat him with a shot inside the far post.